Patrice Evra will likely bring down the curtain on his Manchester United career in the summer after just a second trophyless season with the club. Evra has regressed steadfastly since the 2010 World Cup and Arjen Robben's humiliation of him in Munich last week was not even the nadir of a disappointing four seasons for the Frenchman.
Forget Robben's goal which was the final death knell for David Moyes' barren first year at Old Trafford, it was Bayern Munich's second which should frustrate Evra. Ninety-nine times out of 100, Robben will cut inside onto his left foot, only when sizing up how to assist Thomas Müller's winner he chose to go on the outside. His right-footed cross was deflected into Müller's path by the standoffish Evra, who was earlier caught still celebrating when Mario Mandžukić nipped in to equalise.
Most ignominiously for Evra, Robben experienced a more testing experience against Alexander Büttner in the first leg. Büttner's performances and Instagram feeds suggest he is a competition winner, and the RedIssue fanzine's front cover ahead of the first Bayern encounter was a picture of a crestfallen Moyes with the speech bubble "And we've got Büttner at left-back." Yet the Dutchman was physical against the lightweight Robben, once dismissed as "not very brave" by Sir Alex Ferguson, whereas Evra has not got the appetite for defending anymore. It is not just Aaron Lennon, once his greatest foe, running rings around him anymore.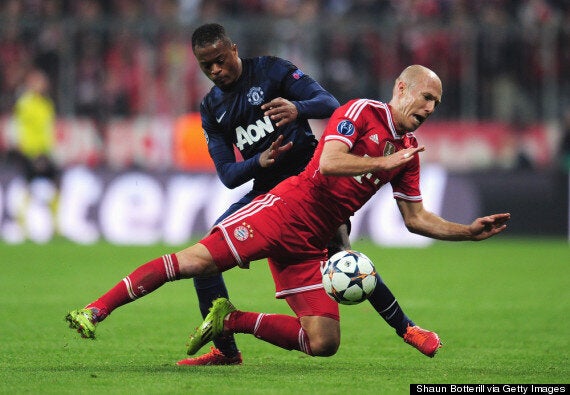 Evra struggled against Robben's pace in Munich
Evra is not the only one culpable. Ferguson tried to sign Leighton Baines from Everton in 2012 and had a £15 million bid rejected. Last year, Moyes offered Everton £12m. Naturally, it was dismissed as "derisory". When Everton manager, Moyes even labelled the £15m offer "ridiculous".
Moyes thought he had brought Fabio Coentrão in on loan in September, but that fell through. United's attempts to appoint a successor to Evra, or offer him some competition, have not been for the want of trying, but left-back has emerged as nearly as problematic an area as the club's midfield malaise. Büttner would have headed out on loan had Coentrão arrived and Fabio da Silva was bizarrely overlooked before he was sold to Cardiff City in January.
Baines, 30 this year, has since signed a new contract at Goodison Park, although Coentrão would be attainable in the summer. United have, however, rightly prioritised Southampton's 18-year-old Luke Shaw, a player destined to hog the England left-back spot as dominantly as Ashley Cole has, until recently.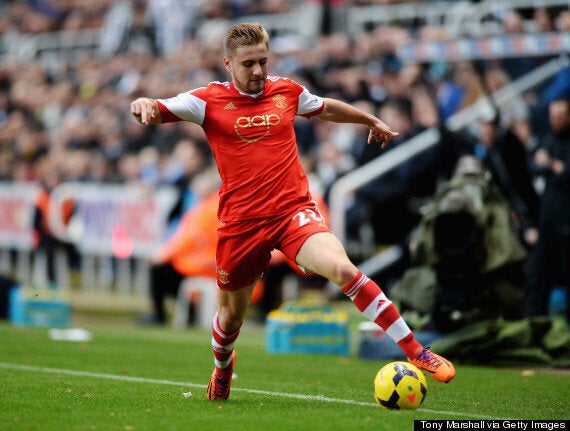 Shaw has been one of the best left-backs in the league this season
Shaw is a Chelsea fan but would not be guaranteed first-team football at Stamford Bridge. He would receive the No.3 shirt if he chose United and he is the kind of player a successor to Moyes - should United be of that persuasion in the close season - would happily inherit. Encouragingly for United, his advisors say he just wants to play and it is unlikely José Mourinho will demote César Azpilicueta, one of his most trusted performers, in favour of Shaw. Ashley Cole could also extend his Chelsea contract.
Gazzetta dello Sport placed Shaw at left-back in their European-based youngsters XI earlier this month, with Adnan Januzaj ahead of him. Few sights enrapture supporters more than young, exciting players thriving in the first-team and the best spell of football United played in the years following Ferguson's second Champions League win in 2008 was at the start of the 2011-12 season. In the back-to-back wallopings of Tottenham Hotspur Arsenal, Ashley Young was the oldest starter at just 26.
Nemanja Vidić, Rio Ferdinand and Ryan Giggs will all depart at the same time as Evra, while Michael Carrick has endured probably his worst season at United. The 30-somethings' experience was strongly valued by Ferguson, who started the aforementioned five in the second leg of last season's Champions League round-of-16 defeat to Real Madrid, but United desperately need to freshen their squad up. Paul Scholes said last month "United without pace is nothing," and at times they have pondered as long on the ball as their manager does over transfer targets.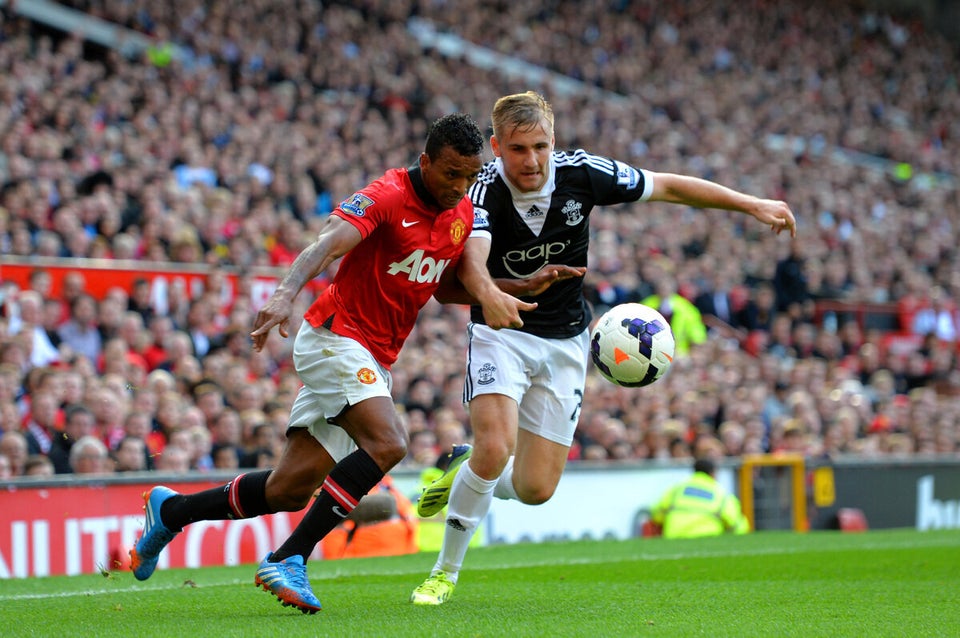 Luke Shaw
Shaw will cost at least £25m, which is not as pricey as the figure suggests for a player who could be a defensive mainstay at United for at least a decade. Southampton's finances are "difficult", after they posted a net loss of £7.1m in March and they will enter the summer window owing £27m in outstanding transfer fees, with a bill in excess of £30m for their new training ground also pending.
United are braced for an unprecedented overhaul this summer and Shaw, a talent who justifies the hype, could represent the start of their new order.
Popular in the Community