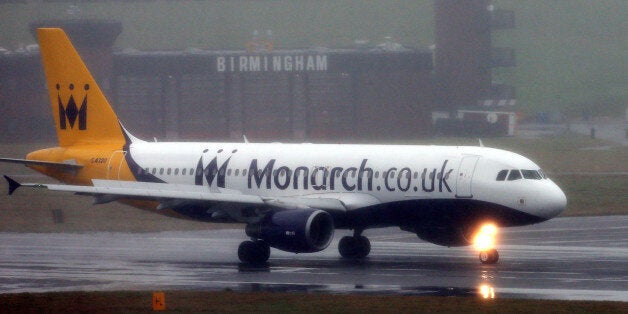 Passengers on a long-distance flight were understandably rather taken aback after their pilot told them a fault could have led them "to a watery grave."
The horrified holidaymakers say they were left "traumatised", after a four-day long flight from the Caribbean that was stricken with mechanical failures.
First, they were taken off a plane due to leave the Caribbean because of an issue with the jet.
Then, as they re-boarded the next day, the pilot cheerfully compared the earlier problem to a Thai flight that flipped over in mid-air and killed all 213 people on board in 1999.
To make matters worse, the plane had to make an emergency landing in Barbados after the pilot reported seeing smoke in the cockpit.
The exhausted travellers eventually arrived in London three days late, and most likely in need of another holiday.
Monarch Airlines have admitted the captain of flight MON368 from Tobago may have used the "wrong choice of words" and said it is investigating the fault.
"On this occasion, during one update, he used an inappropriate choice of words and has expressed his regret in doing so.
"Every effort is being made to refund additional expenses incurred as a result of the delay."