An adventurous toddler whose disappearance sparked a police hunt has turned up safe and sound – in an bowling alley's toy vending machine.
Kael Ireland let himself out of his Nebraska apartment while his mother was in the bathroom, crossed the road and made a beeline for the Bear Claw machine in Madsen's Bowling and Billiards, the Journal Star reported.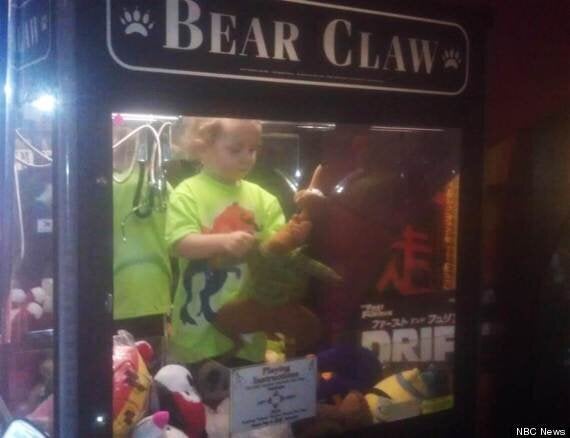 Kael Ireland examines his prize
Happily Kael was quickly released after and employee unlocked and opened the front of the game – pausing to bestow the toddler with his plush toy of choice, obviously.
Writing on Facebook, his mother explained: "He's very energetic and social – no fear at all. He loves bears, but dinosaurs are his favourite now… and puppies."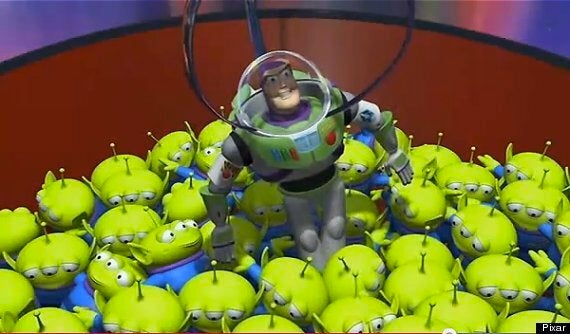 The scene was somewhat reminiscent of when Toy Story's Buzz Lightyear ends up in The Claw arcade game with the Green Aliens