The public execution of a convicted murderer in Iran was halted at the last minute when the victim's mother stepped forward and pardoned him.
The accused, who has only been named as Balal, was led to the gallows in front of a crowd in the small town of Royan on Tuesday.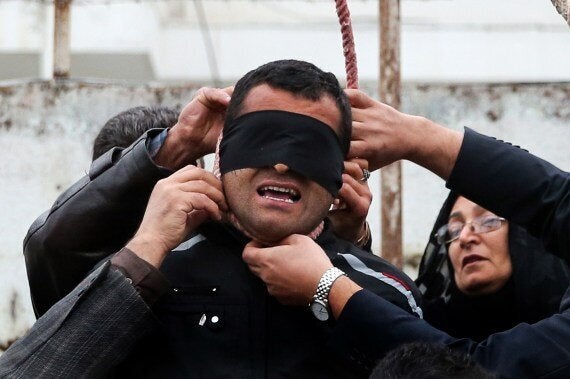 The victim's family were invited to take part in the execution by pushing the chair from beneath Balal's feet
He had been convicted of killing a man in a street fight seven years earlier.
As the noose was fitted around his neck, the mother of his victim (who had lost another son in an unrelated incident) stepped forward and slapped him on the cheek, before pardoning him and sparing his life.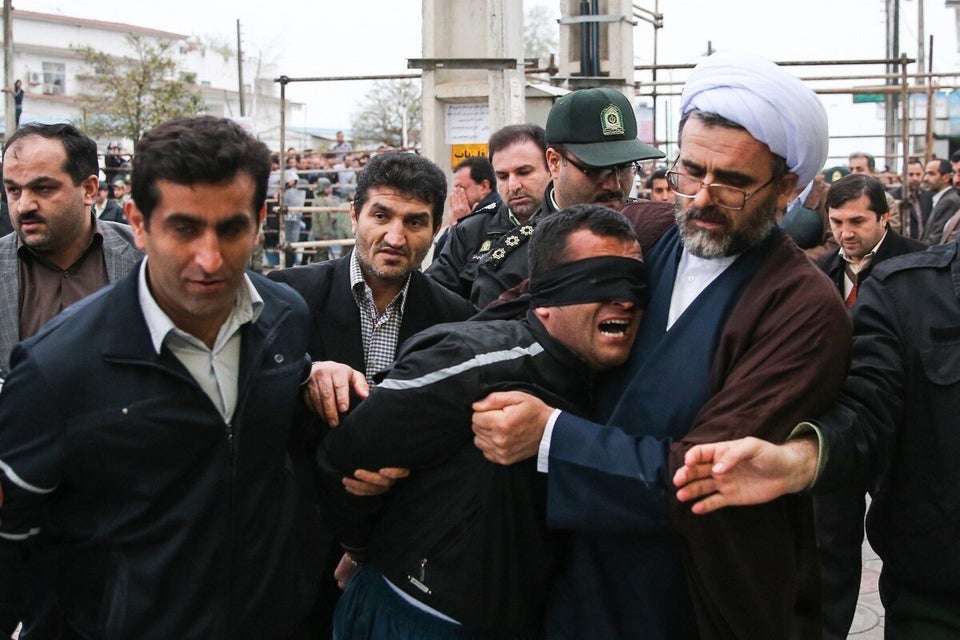 Iran Execution
He said: "Three days ago my wife saw my elder son in a dream telling her that they are in a good place, and for her not to retaliate… This calmed my wife and we decided to think more until the day of the execution."
While Balal has been forgiven, he will not necessarily be freed as under Iranian law the victim's family have a say in the act of execution, but not in any jail sentence.
Iran has carried out a total of 40 executions since the beginning of 2014, with at least 33 carried out in January alone, Amnesty International have said.
A spokesman for the charity told Huffington Post UK: "It is of course welcome news that the family of the victim have spared this young man's life.
"However, qesas regulations in Iran mean that people who are sentenced to death under this system of punishment are effectively prevented from seeking a pardon or commutation of their sentences from the authorities - contrary to Iran's international obligations.
"It's deeply disturbing that the death penalty continues to be seen as a solution to crime in Iran.
"Not only is the death penalty the ultimate cruel, inhuman and degrading punishment with no special deterrent impact, but public displays of killing also perpetuate a culture of acceptance of violence.
"Public executions are degrading and incompatible with human dignity of those executed. In addition, all those who watch public executions - which regrettably often includes children - are brutalised by the experience."
The dramatic rise in the use of the death penalty has dashed hopes for human rights reform under President Hassan Rohani, the United Nations said earlier this year.
Popular in the Community