The 'Star Wars : Episode VII' team have been trying desperately to keep the new movie's cast a secret - however Karen Gillan has now revealed that she'll be starring in the film. Well, her hair apparently will be anyway.
The former 'Doctor Who' actress has revealed that the locks she chopped off in 2013 for a role in 'Guardians Of The Galaxy' have since been made into a wig by the team behind the upcoming 'Star Wars' film.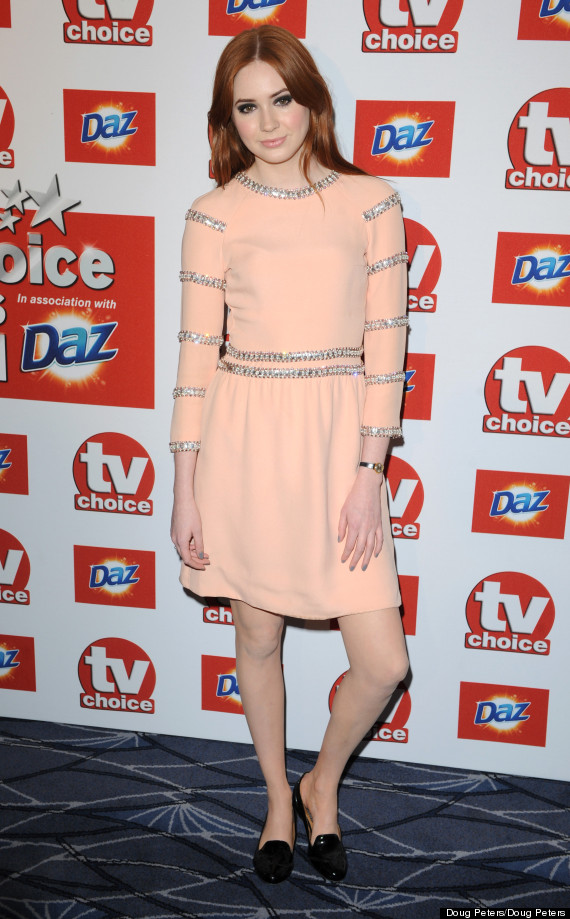 Karen in 2011
The actress made the revelation during a chat with Collider, adding that she found it "hysterical" that she had to cut off her locks.
"They made my hair into the most incredible well-made wig and they gave it to the Star Wars people," she explained. "It's just so funny to think that my hair is made into a wig, next to all these Star Wars monster heads in a warehouse. I thought that was really funny."
Karen - who looks amazing bald, FYI - praised movie creators Marvel for their support during the making of 'Guardians Of The Galaxy'.
"Everyone kept me in good spirit," she added. "Everyone was laughing and telling jokes. Marvel are the best company to work for, they really are. They treat you really well."
There has been plenty of speculation over who will actually star in the upcoming film and thanks to a tweet from Lena Dunham, fans seem pretty convinced that 'Girls' star Adam Driver will have a part.
There are also rumours that one of the franchise's classic icons will make an appearance, though producers are remaining tight-lipped.
LIKE US ON FACEBOOK | FOLLOW US ON TWITTER