Foreign ministers from Russia, the US and the European Union say they have agreed steps to "de-escalate" the crisis in Ukraine, after urgent talks in Geneva.
The BBC reported that analysts have said the outline agreement they have struck could mean the economic sanctions the West was threatening to impose on Russia would not go ahead.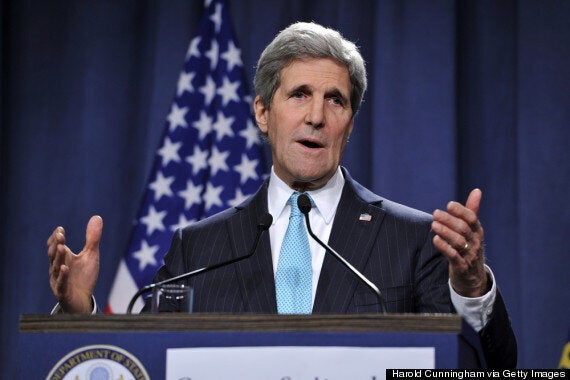 John Kerry said the agreement included 'concrete steps' to defuse the Ukraine crisis
Russian Foreign Minister Sergei Lavrov, US Secretary of State John Kerry and EU foreign policy chief Catherine Ashton said they agreed all those occupying illegally buildings must disarm and leave them.
They added the agreement included an amnesty for all anti-government protesters, according to the BBC.
These steps will be overseen the Organization for Security and Co-operation in Europe (OSCE), which Mr Kerry said was "already on the ground and whose mission has already been defined".
He said: "All sides must refrain from the use of violence, intimidation or provocative actions.
"We strongly condemned and rejected all expressions of extremism, racism and religious intolerance including anti-semitism. We wanted to find concrete steps, not just words, but steps that could be acted on immediately to defuse the situation."
He added: "I made it clear that if we're not able to see progress on the immediate efforts to principles of this agreement this weekend, then we will have no choice but to impose further costs on Russia."
Related