Justin Welby, the Archbishop of Canterbury, has carried a cross through the centre of Dover, in Kent, as part of a Good Friday service.
Welby was part of the 'Good Friday Walk of Witness' procession, before delivering a sermon in the market square.
According to the Daily Telegraph, around 200 people followed the march which ended with Jesus having the cross thrust onto his shoulders by two Roman centurions.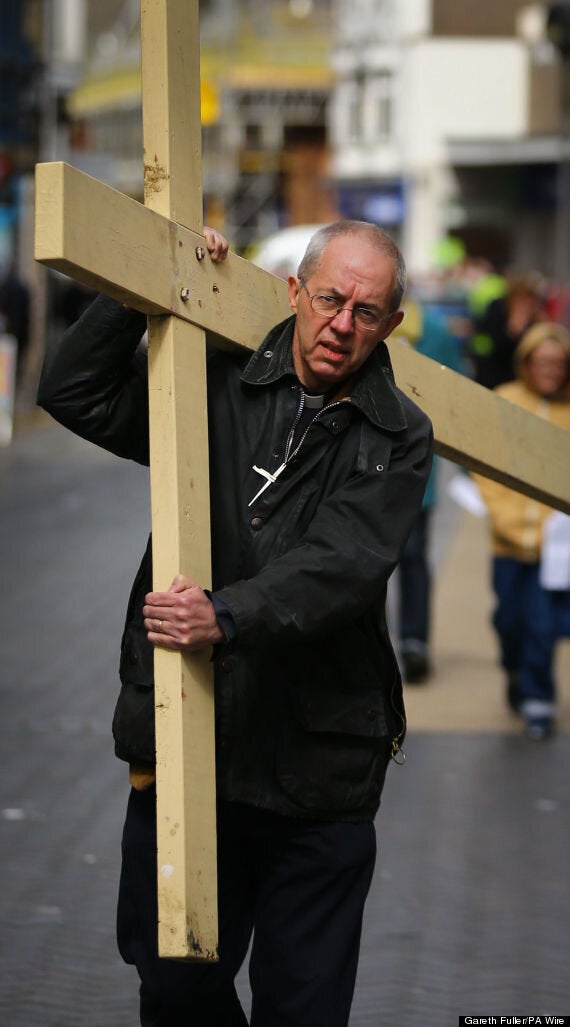 Welby carried the cross through the town centre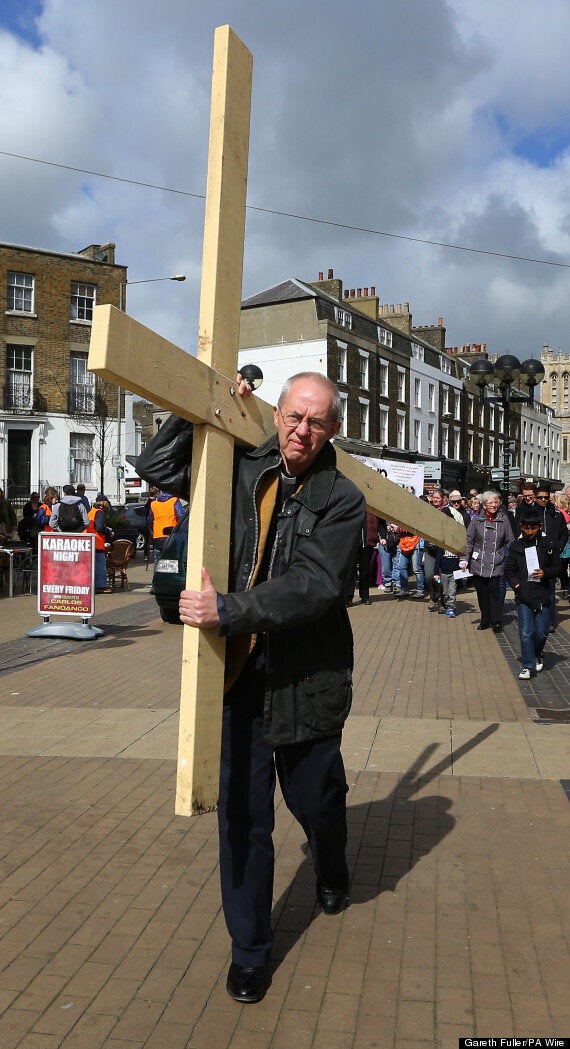 Meanwhile a survey by YouGov for the Bible Society published earlier this week showed nearly a third of children aged eight to 15 do not know what Good Friday is, and think the hare and the tortoise fable may be part of the story.
More than a quarter also believe the golden goose is part of the Easter story, it found.
Related