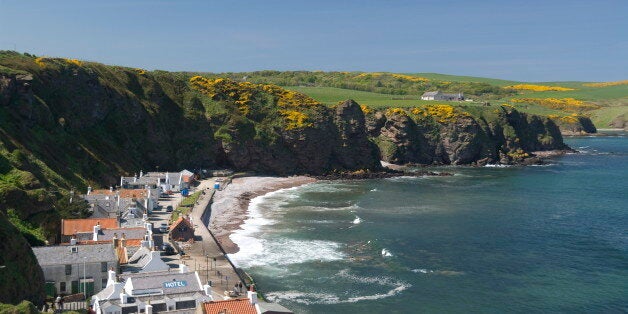 An elderly man who fell off a pier into the sea as he rode his mobility scooter has died, police said.
Stuart Farquhar, 87, was pulled from the water on the north coast of Aberdeenshire by members of the public and airlifted to hospital in Aberdeen by RAF helicopter at about 11am on Friday.
He was strapped into the scooter when he fell into the icy water at Pennan.
The ambulance service said he had suffered a head wound during the fall.
Reports said Stuart was a regular visitor to Pennan, where the locals know him well.
It is thought he may have been trying to turn the scooter when it went into the water.
Popular in the Community