The "deeply ashamed" captain of the ferry that capsized off the coast of South Korea has given a public apology to the families of the victims.
In an emotional televised address, with his head lowered from the cameras, Lee Joon-Seok said he had delayed the order to abandon the doomed Sewol ferry because he thought the sea was too cold and that the passengers, mostly school children, would "drift away".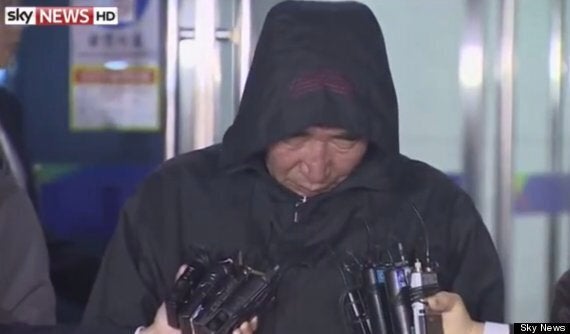 Investigators are examining whether Lee's evacuation order came too late to save lives, while the two crew members have apparently been arrested for failing in their duty to assist passengers.
Footage from the ship and witness reports indicate that crew members instructed passengers to remain onboard even as it tilted dramatically to one side.
Lee said: "I am sorry to the people of South Korea for causing a disturbance and I bow my head in apology to the families of the victims.
"I gave instructions regarding the route, then I briefly went to the bedroom and then it happened.
"At the time, the current was very strong, temperature of the ocean water was cold, and I thought that if people left the ferry without (proper) judgement, if they were not wearing a life jacket, and even if they were, they would drift away and face many other difficulties.
"The rescue boats had not arrived yet, nor were there any civilian fishing ships or other boats nearby at that time. There was a mistake on my behalf as well but the steering (gear of the ship) turned further than it was supposed to."
But according to documents seen by the Associated Press news agency, maritime safety officials recommended a full evacuation of the ship five minutes after a distress call was raised.
A crew member told the agency that it took the captain 30 minutes to issue the order.
Story continues below slideshow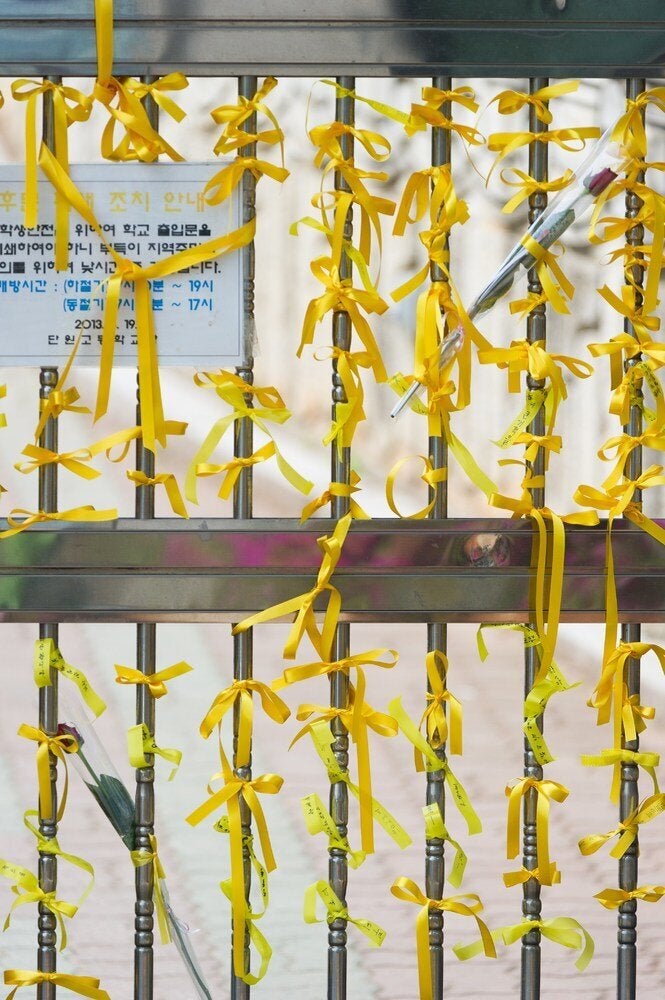 South Korean Ferry Sinks
The new developments came as divers searching for 274 missing people, mainly high school pupils, say they looked through a window of the ship and saw three bodies inside the sunken vessel but were unable to retrieve them, the BBC reported.
Rescue operations are continuing for a fourth day but officials say visibility is poor and strong currents are making the work difficult.
Kang Min-Kyu, 52, was one of more than 300 teachers and students on board the Sewol ferry and was reported missing on Thursday night.
His body was found near the school gymnasium on Jindo island where many of the relatives and rescued people have been staying, according to Yonhap news agency.
Related