Easter can be a rather gluttonous time of year - even for wildlife.
This little chap saw the opportunity to supplement his diet with some seeds at the bottom of a bird feeder attached to the trunk of a tree.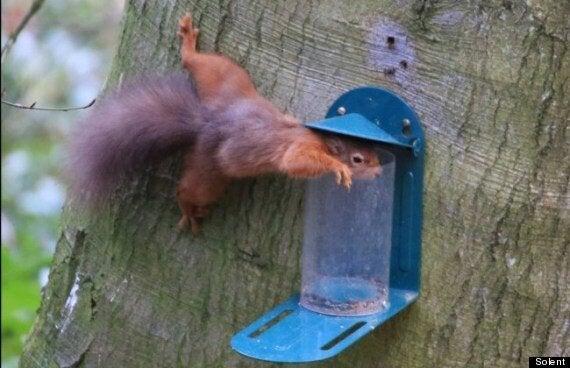 After adopting this rather ungainly yet athletic pose he was almost there.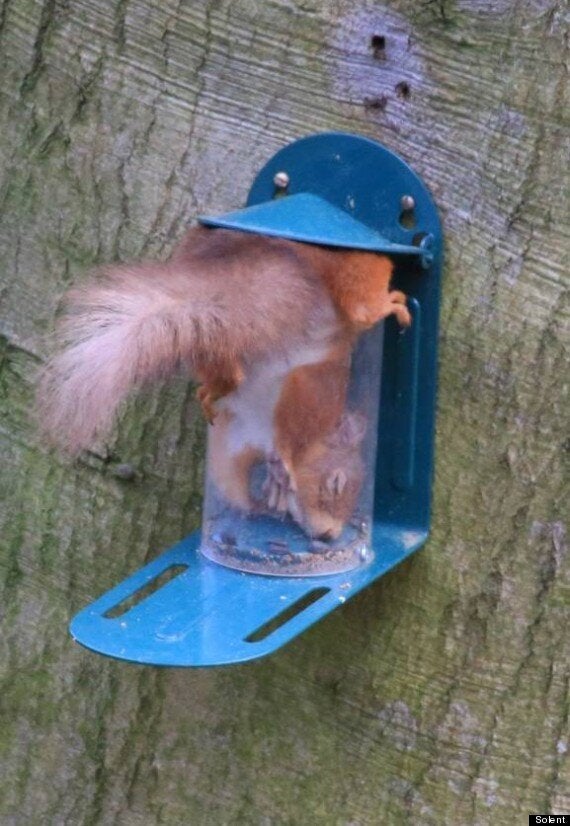 Nope, he's ballsed it right up.