Cameron Diaz has revealed her thoughts on Hollywood's portrayal of women over 30, telling Huff Post UK that it's "absolutely" important that movies feature happy, successful female characters.
The actress added that she's always felt a responsibility to take on roles that show independent women having relationships and enjoying life on their own terms, stating: "We've decided we can own that and that is what we are."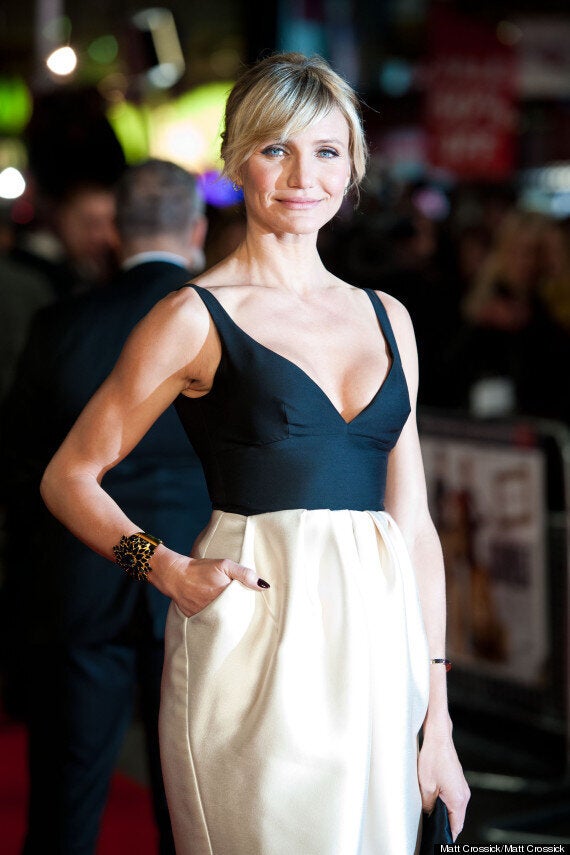 During an exclusive interview with Huff Post UK, Cameron described her career-orientated 'The Other Woman' character Carly as "more like how we [real women] are" and while the film focusses on a comedic tale of three women - played by Cameron, Leslie Mann and Kate Upton - joining forces to get revenge on a man who has played them all, Cameron does think there's a chunk of relationship wisdom behind Carly's actions.
"We can find relationships that can serve us and that are good for us," she explained. "We don't have to stay in something if it's not the right relationship. If something doesn't work you don't stay there and I think Carly knows that for herself.
"She leaves the relationship as soon as she finds out he's married, she doesn't try to get him to explain to her why he did it or say that he was going to leave his wife [Leslie Mann] for her.
"She just really owned it and said I have to get out of here and says the same thing to her [Leslie's character] - you can't change this person."
"She is self-possessed and she knows what's good for her," Cameron added. "I think it's important that that's reflected."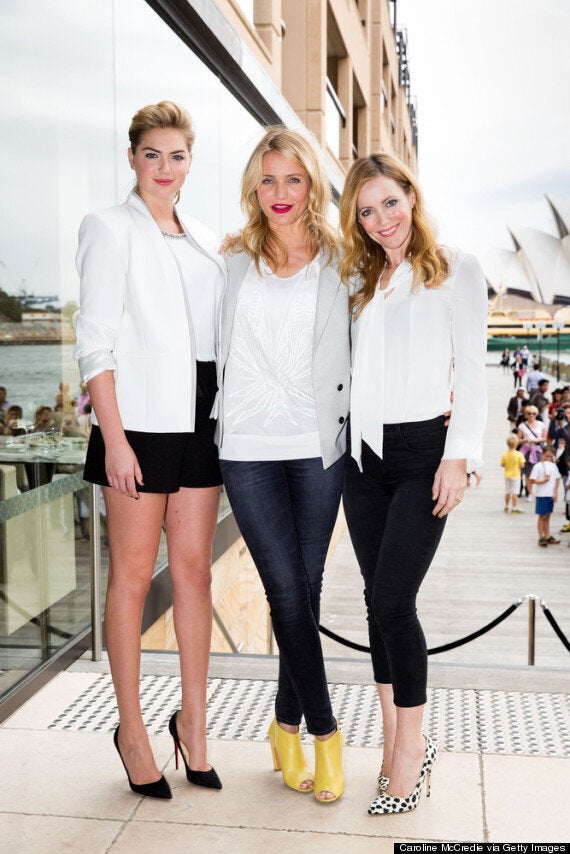 Cameron poses with her 'The Other Woman' costars Kate Upton and Leslie Mann
Cameron also told Huff Post UK that she always tries to play roles which empower women and show them in a positive light, stating: "I've always felt that way with my characters."
"I have a tendency to play characters that are strong or if their vulnerabilities are something that is as real as possible," she explained. "Rather than things that have been put on them as an affectation of someone else's idea of a woman's vulnerabilities."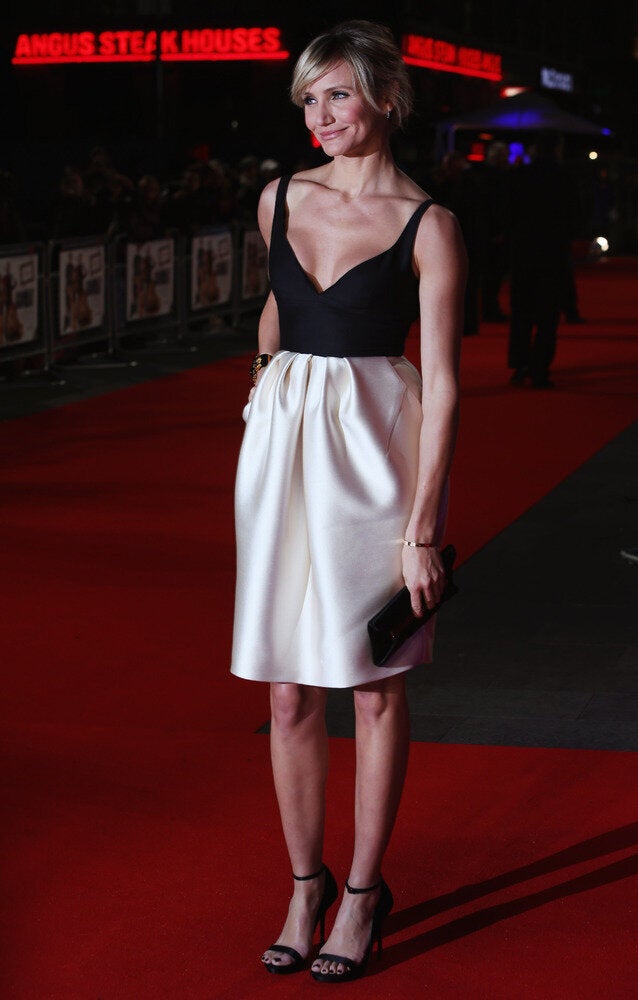 Cameron Diaz: Her 100 Sexiest Pics
Related