'Ey up love, Welcome ta Yorkshire, God's own county. wea'ar right please theur are 'eear fert tour de france, duck. does thee need enny 'elp?"
Organisers of the Tour de France's visit to Yorkshire have insisted the last thing they want to do is tone down the county's identity.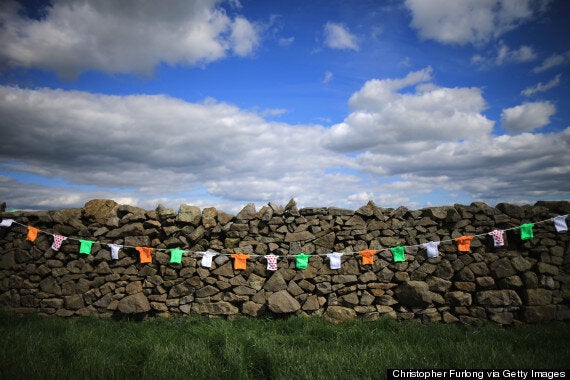 Hand knitted miniature jerseys, which will be used as bunting to decorate the streets and lanes of Harrogate when the Tour de France makes its way through Yorkshire
And if social media is to be believed, that's the last thing the inhabitants of God's own county were planning on doing.
The tutorial says: "Be confident and naturally friendly.
"Avoid using words such as 'mate', 'love' or 'darling' – they may sound friendly to you, but they could offend some people."
One volunteer told the Yorkshire Evening Post: "I must admit I was a bit surprised when I read the advice.
"I can see why it makes sense but it's going to need a lot of concentration for every single one of us to stop calling people 'love'."
Thousands of "Tour Makers" have been recruited to help with the up to three million people expected to flock to watch the opening two stages of the world's most famous cycle race on July 5 and 6.
The Tour de France 2014 starts in the centre of Leeds on July 5 with stage one winding through the Yorkshire Dales to Harrogate.
Stage two, the day after, goes from York to Sheffield and the third stage starts in Cambridge and finishes on The Mall, in central London.