What a heart-warming sight for the attendees of a parade in Talladega, Alabama this weekend. Perched between the more traditional floats rendering The Little Mermaid and harvest scenes from era's past was an oversized handgun mounted on a trailer with the name of state representative Steve Hurst.
Why would anyone drag an oversized gun through Main Street? Because Mr Hurst is not only a Republican but a small business owner who owns a pawn and gun shop. He is also an advocate of gun rights, having pushed through a law that gives Alabamans the right to shoot an intruder in their home.
Perhaps more instructive, Hurst is facing a challenge from another Republican in an upcoming primary election later this year, so the gun was a good way to remind the people of the state of his commitment to the Second Amendment.
However, the float wasn't entirely political. The large gun also doubled up as a barbeque.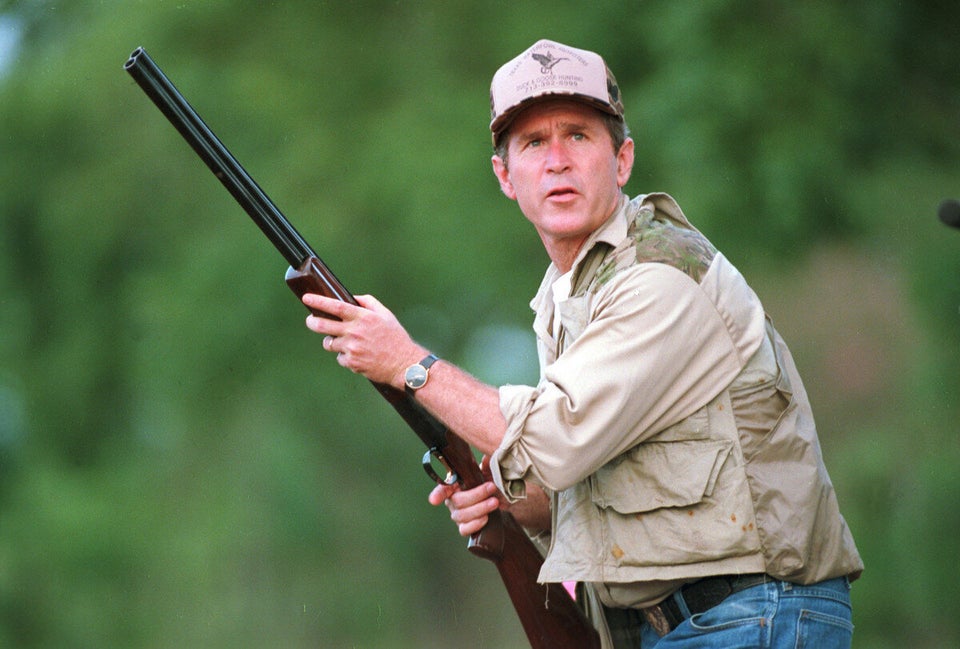 Politicians Holding Guns
Related