Gary Neville has wrestled with objectivity during Manchester United's turbulent season, what with his brother being a member of the club's coaching staff, but now United have sacked David Moyes the former Reds captain has delivered an erudite criticism of the manner in which the Scot left the club.
"The last 15, 16 hours or however long it's been, I don't like it, it's not the way in which the club should portray itself," Neville told Sky Sports News. "But it's the modern world, it's how things seem to be dealt with now, but I'm a traditionalist and I think it could have been dealt with a whole lot better."
It was known Moyes had managed United for the last time at two o'clock on Easter Monday, yet his departure was confirmed 18-and-a-half hours later. Unsurprisingly, the man receiving the flak for the leak is executive vice chairman Ed Woodward.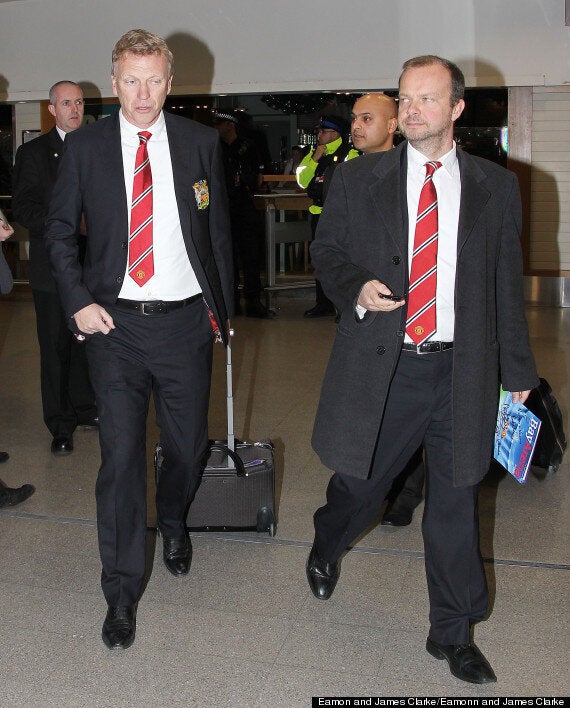 Woodward has struggled to adapt to his new demanding role as executive vice chairman
Callously, the Manchester press pack were informed Moyes would go before Moyes was himself. No phone call was made to the Scot to clarify the developing story and it was only at 8am on Tuesday morning that Woodward informed Moyes he had lost his job.
Moyes was always the wrong man to succeed Sir Alex Ferguson, even those fans who staunchly supported Ferguson's decision have come to finally realise that. But however poorly Moyes has performed he is not deserving of such a tawdry send-off, and it is arguable Woodward should follow him out of Carrington.
"Woodward out," tweeted RedIssue fanzine. "He appointed Moyes, cluelessly bungled every transfer last summer and has embarrassed the club. Can't even sack Moyes competently." The last sentence is possibly the most damning. Woodward has committed a number of embarrassing snafus during his first season as David Gill's successor, and it is appropriate he has handled Moyes' sacking so wretchedly, too.
Ferguson anointed Moyes, yet Woodward also endorsed it. He told United We Stand last year: "I was immediately impressed [with Moyes]. I spent some time with him. I called Joel [Glazer] and said 'This is looking good.'" It is believed Gill, whose offer to stay a further year to ease the post-Ferguson transition was rejected by Woodward, favoured José Mourinho.
Gill was unpopular amongst United supporters for his sycophantic support of the Glazer family owners, who have taken over £550 million out of the club. In 2004, he declared "Debt is the road to ruin" a year before the Americans completed their hostile takeover, yet labelled dissenters as "anti-people" in 2011. Woodward is keener to cooperate with supporters, exemplified by his interview with UWS, along with the forthcoming installation of the much-maligned singing section in Old Trafford's J Stand.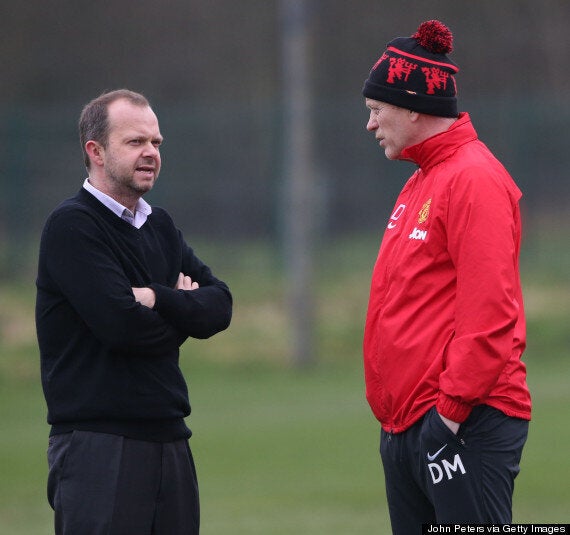 Woodward has struggled over the course of two transfer windows, despite United spending £64.6m
However, Woodward's competence is questionable. Moyes had identified targets last summer - two central midfielders and a left-back at least - only United wasted their time with derisory offers and a jaunt down the garden path courting Cesc Fàbregas. Woodward left United's pre-season tour in Australia on "urgent transfer business" in mid-July, yet United's only summer signing was made on 2 September. Some United fans joked his mode of transport was a pedalo.
The botched attempt to conclude a deadline day deal for Ander Herrera was farcical. "Imposters" were blamed for its collapse, although some United supporters argued the only imposter was Woodward. Real Madrid and Roma also rejected United's bids for Sami Khedira and Daniele de Rossi during a Supermarket Sweep-style dash for a midfielder, before United returned to Marouane Fellaini.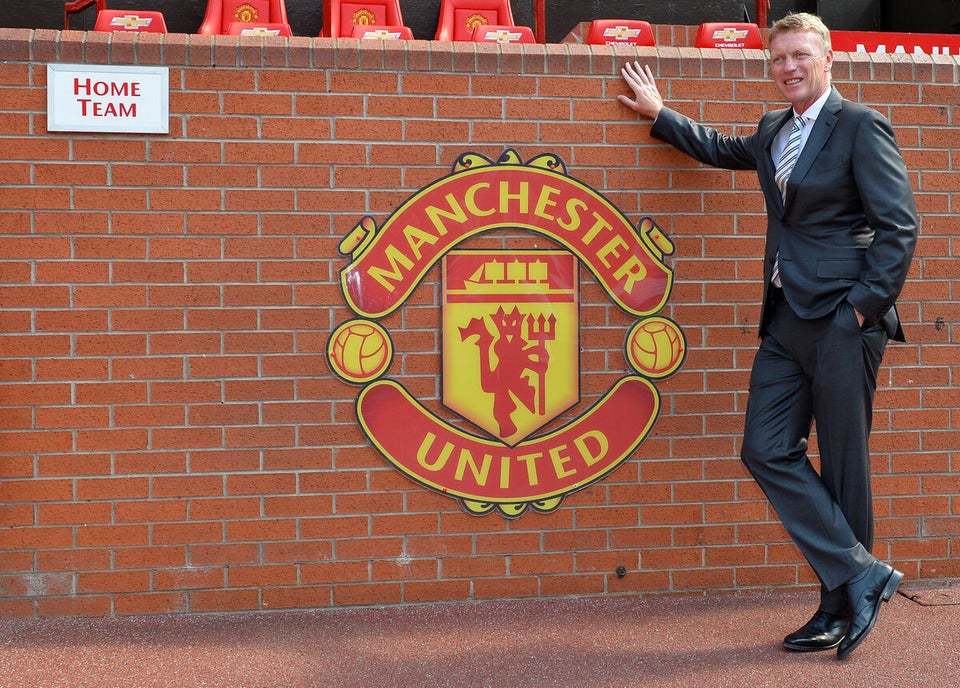 David Moyes' Manchester United Career In 88 Pictures
Woodward refused to negotiate the Juan Mata transfer with Chelsea directly over fears they would renew their interest in Wayne Rooney. He is in serious danger of becoming United's equivalent of Manchester City's calamitous former chief executive Garry Cook, who resigned in the wake of accidentally emailing defender Nedum Onuoha's mother, ridiculing her cancer illness.
Former United coach Tommy Docherty once said of City: "There are three types of Oxo cube: Light brown for chicken stock. Dark brown for beef stock. And light blue for laughing stock." Woodward is concocting his own red stock now.
Popular in the Community