Lorna Jane is a very well known sports brand over in its native Australia, but after a cult following in the UK, fans will be pleased that after being available to buy online at Active Instyle since last summer, it has just announced its first London stockist.
The brand comes out with a whopping 70-100 new designs every month, so there's a lot to be said about choice - something you don't feel as a woman in the main UK high street sports shops. (As a test, compare the tiny section women have in JD Sports compared to the men).
There's a lot to love about a brand that offers such a vast range for women, and they have a product called 'flashdance pants' that sell one every 27 seconds.
Clearly then, things are going well.
Founded by British-born Lorna Jane Clarkson - who also doubles up as the chief creative officer - we wanted to know what was it about this 23-year-old brand that was still fresh and had such an underground following long before it was properly established in the UK?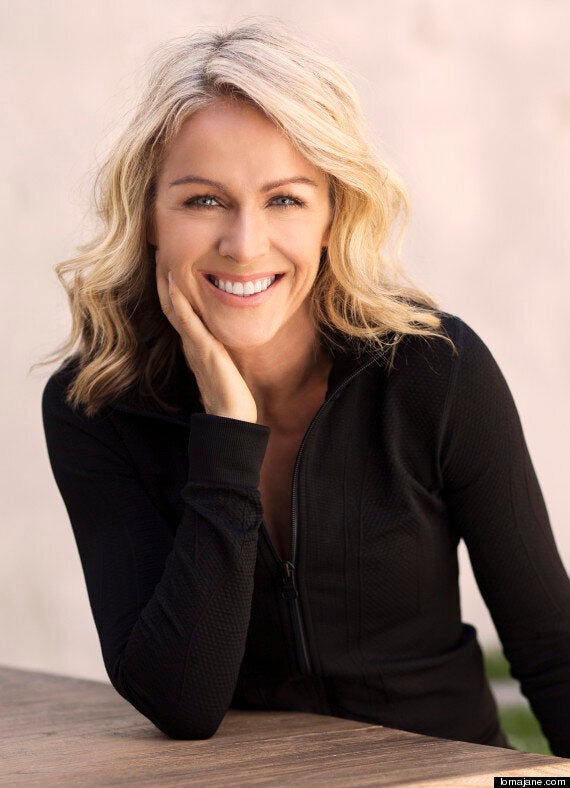 What made you start your own brand?
While working full-time as a dental therapist and teaching fitness classes at night I started sewing leotards for myself and women in my classes that were looking for something different.
As I received more orders for leotards, I wanted to spend more time doing what I loved to do which is creating inspiring activewear. So I took a leap of faith, quit my day job and pursued my love affair with designing activewear and ultimately inspiring women towards active living and I've never looked back.
How do you take into account how women work out and what makes them comfortable?
When I'm planning a collection or working with a new fabric, I make sure to stash a sample in my gym bag to road test in my next workout. Whether I'm going for a run along the river or taking a yoga class with friends, I'm constantly thinking about design details such as hidden pockets, mesh panels or a double crossover strap for bust support.
Why is there such poor choice for women in mainstream sports clothing?
I've always been a firm believer that we deserve better than the dull or ill-fitting sports clothing often found in the women's section of your local sports store. Poor choices and quality occurs because many brands send ranges into production without actually testing their garments.
With activewear it's so important to repeatedly test each piece in a workout. I wear, love and live in Lorna Jane clothing so I make sure I'm passionate about each outfit before sharing it with the rest of the world.
What are some of the cool innovations?
Where do I start? Before I started designing activewear I struggled to find breathable, comfortable workout clothing. Now I'm fascinated by the latest in fabric technology. Our trademarked fabric LJ Excel is moisture wicking and quick drying, with a 4-way stretch for added support. It's also ultra supportive and has a matte finish that gives our products the ultimate flattering fit.
Athletes love our Compression fabric, which takes our high level of support to another level by reducing the build-up of lactic acid and stimulating blood circulation after an intense workout.
We also have our world famous Core Stability range that has hidden power mesh panels in the thigh and stomach areas to support, smooth and streamline your silhouette. (We call it the 'shape wear of activewear.') I also love to enhance our garments with small details, from removable padding, to secret pockets and hair toggles concealed as zip pulls.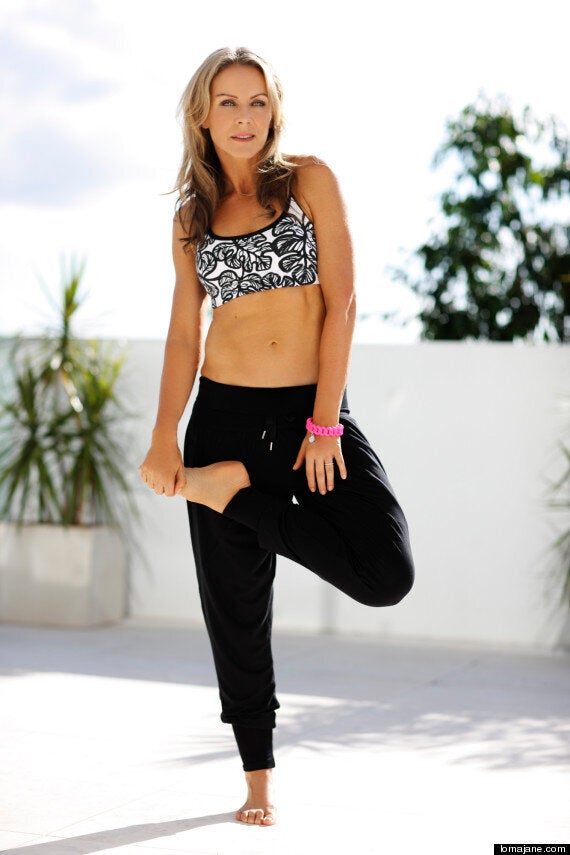 Most popular Lorna Jane item?
The Flashdance pant is one of our bestsellers. Last count is that we sell one pair every 27 seconds. They are the ultimate pant for Active Living and feature woven fabric with stretch and knee pleats so you can move freely whilst you workout. The elastic waistband makes it comfortable enough to wear as a travel pant or just as your favourite go-to pant every day.
Our sports bras are also a best-seller because of their design and support as well as our tights because of our trade-marked LJExcel fabric, the flattering fit and all of the details we offer to inspire your workout.
When designing a piece of clothing, what's the process? How do you know it will be successful?
Most of my design ideas come to me while I'm exercising. (Which is great motivation to workout every day.) After my workout I head to the office to select new fabrics, attend fittings and run through trends and inspiration for current styles we are working on.
You never really know for sure if a particular design is going to work, but my brand is designed by active women who love sport, and you can be pretty sure if we love something our customers are going to love it too.
Tried: Harem pants, £57, and Sorority Sports bra, £41
Appearance: The first thing that I'm aware of when I handle the garments is how well they are made. The material is thick and durable, yet feels very light when actually worn. More importantly, they support in all the right places. The harem pants have a nice supportive waistband yet give me very tapered legs, while the sports bra manages to do the impossible task of tucking me in, yet manages to look very cool when seen peeping out from my vest.
In action: I tried these in hot yoga which wasn't advisable as the material is quite thick, but they work well in normal yoga. More importantly, I found that they were perfect for the gym - I liked the silhouette it gave me, and they didn't feel as uncomfortable or restrictive like other pants.
Verdict: Well worth the money (I can see these in my wardrobe for years) and clearly a lot of leg work (no pun intended) has gone into the design to create something that moves well and is comfortable to wear. Heck, I've even started wearing the pants out to meet friends.
Lorna Jane store details are listed here.