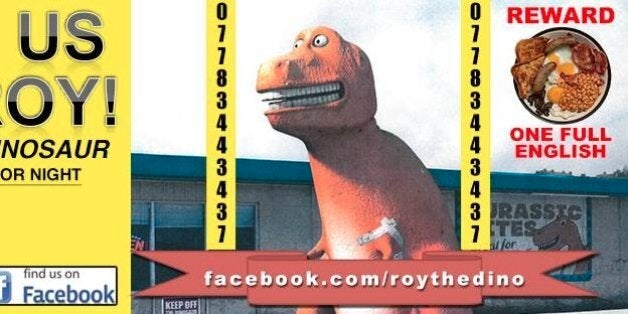 Essex is missing a 23ft dinosaur, according to an advert in today's Metro newspaper.
The cafe is apparently suffering, and the owner's dog is said to be depressed over the missing dinosaur.
But mysteriously, the diner does not seem to exist. *Cue Twilight Zone music*
We rang the number asking for information on Roy's dinosaur, but a Geordie answer machine message was as far as we got.
The website appears to be under construction and there is no record that such a diner exists where it is supposed to...
It was ultimately revealed the chicken restaurant chain Nando's was responsible for "borrowing" the giant tourist attraction.
Whether or not this giant orange dinosaur actually exists is unknown, but we'll keep an eye out for it.