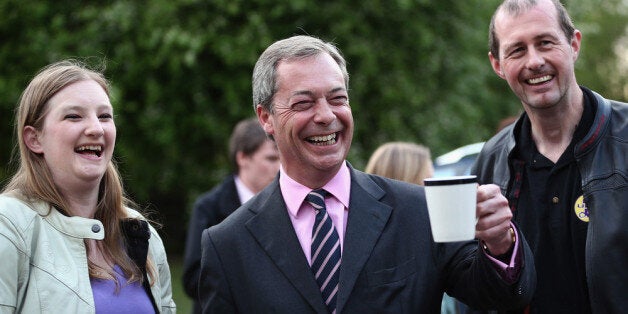 Hundreds of British workers have come forward to challenge Nigel Farage's claim that only his German wife is capable of doing the job of being his assistant, an employment agency has said.
The Ukip leader was forced to defend the decision to employ his non-UK spouse at the same time as launching a poster campaign warning that unemployed Europeans were "after" people's jobs in this country.
But a fake advert for a similar role placed by the agency on its website attracted 764 applications in just 12 hours - 649 of them from UK nationals.
Headed "PA Wanted For Top European Politician", it stipulated that applicants "must be able to work long and some unsociable hours up to seven days a week" and described the pay as "modest".
It identified the employer as Ukip, which it described as "a Eurosceptic right-wing populist political party in the United Kingdom".
Rhys Maddock, director of Xpat Jobs, said: "With our knowledge of the UK and European employment market, we just knew that what Farage was saying was not true.
"There are lots of highly-qualified PAs looking for work and many would jump at the chance to work for a politician such as Farage, perhaps seeing it as a stepping stone to a similar role with MPs or ministers.
"They would definitely be willing to put the long hours in, although they may want to change the sleeping arrangements that go with the current post."
Some applications also came in from Poles, Romanians and Germans interested in the role.
The firm said it would pass on the best 25 CVs to Mr Farage.