A couple has won a court case to be exempt from the so-called bedroom tax after arguing they needed two rooms due to the woman's severe disability, potentially opening the door for thousands in similar circumstances to come forward.
Jacqueline Carmichael, who has spina bifida, and husband Jayson won their civil case against Sefton Council, meaning they will not have to pay an extra £56 a month on their two-bedroom flat in Southport, The Liverpool Echo reported.
Mrs Carmichael, 42, uses a wheelchair, cannot walk and requires an electronic mattress which helps alleviate the pressure of bed sores. Their flat is too small to accommodate two beds, meaning Mr Carmichael has to sleep in the other room.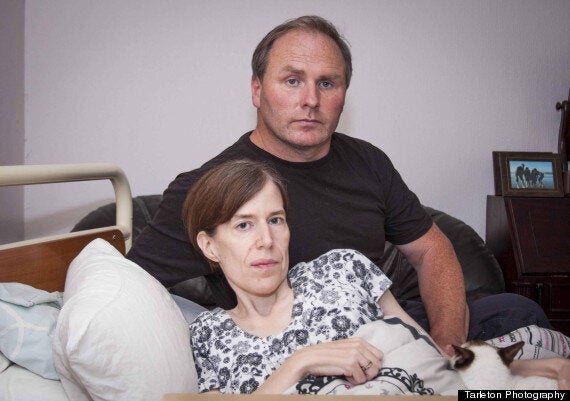 The judge said the Carmichaels were entitled to two bedrooms under the Human Rights Act
The paper reported that a judge ruled: "The appellant is entitled to two bedrooms under the provision of the Human Rights Act and no under occupancy reduction of 14% should be made on his benefit entitlement."
Sue Bott, the director of policy and development at charity Disability Rights, told The Huffington Post UK she was "absolutely delighted" at the ruling and said she believed it was relevant to "thousands" of people unable to share a bedroom with a disabled loved one.
She added: "We know lots of people in this situation and we would expect councils to take note (of the decision)."
When asked whether she felt the ruling could set a precedent for others to bring claims, she said: "There have been a number of claims on different grounds. I think, whilst this particular decision will not kill off the bedroom tax, it will give a lot of hope to disabled people in similar circumstances.
"I think the bedroom tax is looking more and more ridiculous to be honest. Disabled people have always been allocated housing based on their need. Then the government comes along and says 'we're changing everything, your need doesn't matter anymore'."
Ms Bott said the more successful court cases in which people won exemption of the tax there were, the weaker the tax would become.
"But we just feel we've been given a golden egg and we're Jack looking anxiously up hoping the giant won't come down the beanstalk. An appeal by the Department for Work and Pensions or our council may be around the corner.
"Everybody is delighted, if not a little shocked by this result. This extra money will do us the world of good."
A spokesman for Sefton Council told the paper: "Like any council, we have no choice but to administer Housing Benefit in line with government legislation.
"We understand this Housing Benefit appeal has been allowed but have yet to see the details or reasons for this."
In light of the appeal decision, Sefton council is now awaiting a response from the Department for Work and Pensions (DWP)."
In a statement, the DWP told HuffPoUK: "Tribunal decisions at this level do not set a precedent. Both the Divisional Court and the Court of Appeal have ruled that the department has fulfilled its equality duties to disabled people who are affected by the policy.
"Our reforms guarantee a strong welfare safety net, and we have provided councils with £345million over two years to support people through these necessary changes."
Last May, the Carmichaels were among a group who took their case to the High Court, challenging the legality of the bedroom tax's impact on disabled people.
This was unsuccessful and in February, the Royal Court of Justice rejected their appeal.
Speaking after this, Jayson Carmichael told The Mirror: "They are blatantly refusing to recognise our human rights. It's disgraceful.
"We are political prisoners of Iain Duncan Smith's welfare reform programme."