Manchester United have removed the much-maligned David Moyes "Chosen One" banner which was a source of great controversy during the Scot's ill-fated reign in charge at Old Trafford.
Moyes privately disliked the banner, displayed by the much criticised Stretford End Flags group back in August, and admitted he was not even deserving of it.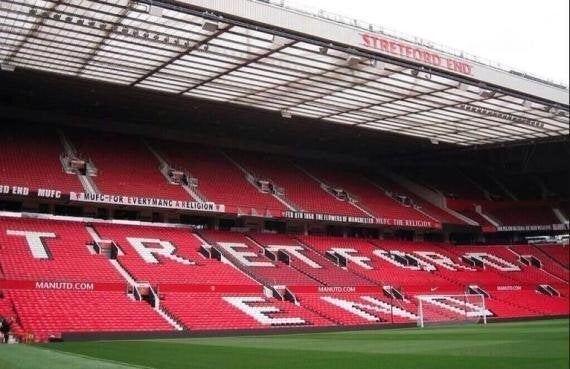 The "Chosen One" banner was removed ahead of Saturday's game with Norwich City
Supporters in the second tier of United's Stretford End attempted to rip the banner down during March's 3-0 derby defeat to Manchester City, as stewards were tasked with protecting it.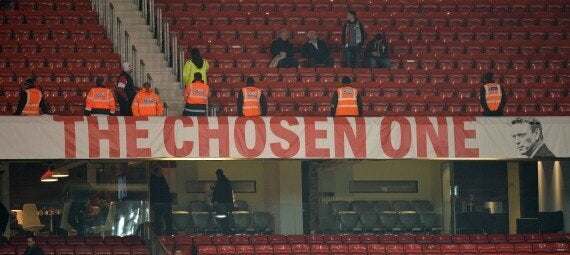 Fans attempted to rip the banner down during the 3-0 defeat to Manchester City in March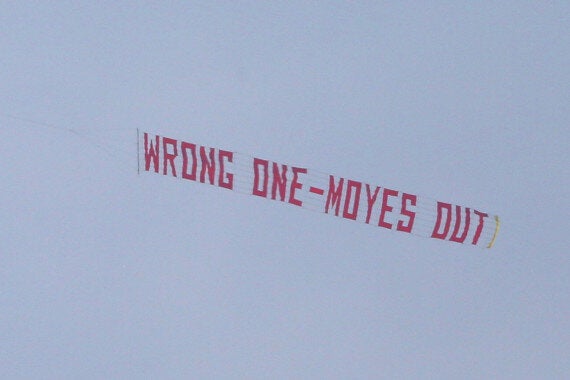 Supporters showed their contempt for the banner during the 4-1 win against Aston Villa
A spokesman for the National Football Museum in Manchester appeared to dash the possibility of exhibiting the banner.
"While we are always grateful for offers, we often have to decline for reasons of space and because it doesn't fit within our guidelines," they said.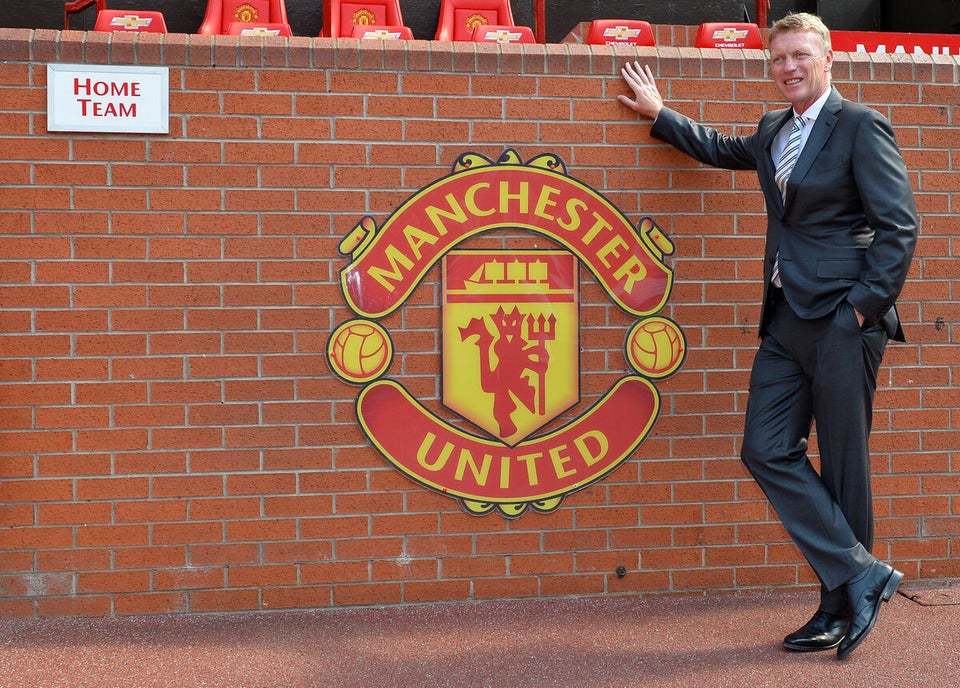 David Moyes' Manchester United Career In 88 Pictures