Stricken relatives of the passengers onboard the missing MH370 are planning a hunger strike and a protest outside the Malaysian Embassy in Beijing.
The silent sit-in outside the hotel follows angry scenes at the Lido Hotel, where relatives have been put up, when Malaysian officials clashed with Chinese families, with police called to the building.
Tensions flared when Malaysia Airlines senior vice president Jaffar Derus Ahmad apparently called on the family members to eat dinner at the hotel's restaurant, after a man appeared to faint, Australian reports said.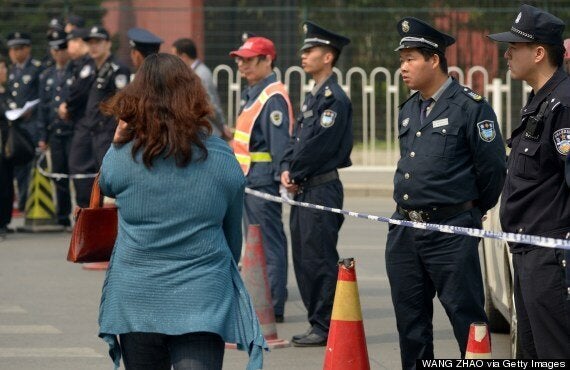 Security personnel stand guard at the entrance of a road to Malaysian embassy where relatives plan to protest
"This is what you have caused," one man is said to have shouted back at Jaffar, as more than 20 relatives began pounding the tables and shouting "Protest! Protest!"
The Malaysian Airlines plane, which was en-route to Beijing from Kuala Lumpur, has been missing for 49 days.
Malaysia has submitted the report to the the International Civil Aviation Organisation, which is the UN's global aviation body.
Najib called the missing plane "a bizarre scenario which none of us could have contemplated," adding that it was unthinkable a plane that was headed for Beijing to end up "half-way toward Antarctica".
The PM said he was not yet prepared to declare the 239 people on board dead. "At some point in time I would be, but right now I think I need to take into account the feelings of the next of kin and some of them have said publicly that they aren't willing to accept it until they find hard evidence," Najib Razak told CNN.
But, he said, it was "hard to imagine otherwise."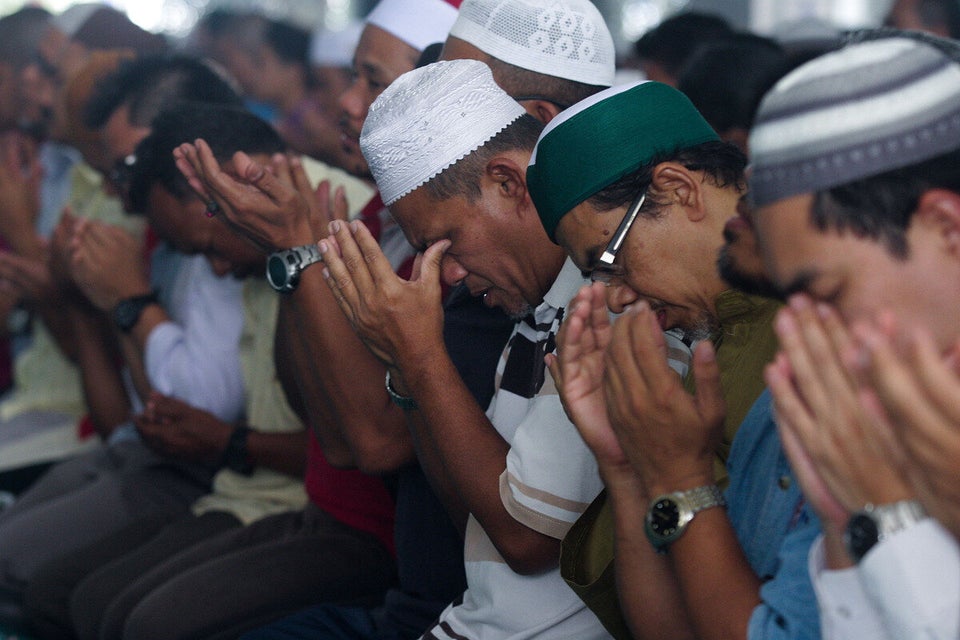 Ten Heartbreaking Pictures Of Malaysians Praying For Flight MH370
Related