Romania's ambassador to the UK has compared Ukip's election campaign to "Communist propaganda", saying he was shocked by the aggressive attitude towards his countrymen by the Eurosceptic party.
Dr Ion Jinga told HuffPost UK he was shocked by "outrageous lies" in Ukip's new manifesto, which he called "totally unacceptable in Europe".
"I expected some politicians be tempted to use propagandistic tools, with the hope to transform emotions in votes," he wrote in a blog for the Huffington Post. "What I did not expect is to see revived aggressive scaremongering spread last year about a Romanian "invasion" - which became subject of mockery in the media."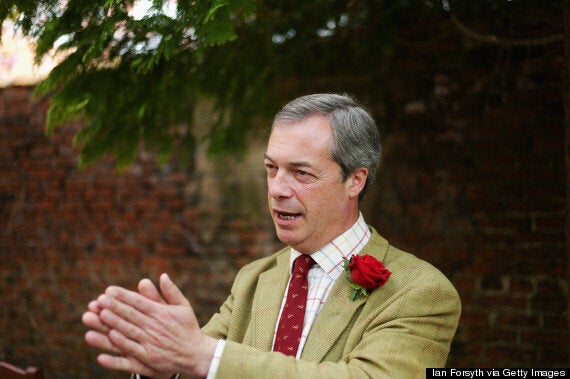 Ukip's manifesto is misleading, according to Romania's ambassador
The manifesto's rhetoric reminded the ambassador of "old times when the Communist propaganda was trying to convince us that the Communism was the bright future of the mankind even though the shelves in supermarkets were empty," he said.
He expressed surprise at "Romanians in the UK being again insulted in a country known for its politeness and for being homeland of fair play".
"The nationwide poster campaign claiming that 'the UK opened doors to unlimited numbers of people from Romania and Bulgaria' and [the UK has] 'an open-door to crime' is, in fact, an open-door to hate. I hope reason will prevail," he added.
Jinga pointed specifically to the claim in the manifesto that 29m Romanians now have the right to come to Britain. Just 0.06% of that figure had come to the country, he said.
"According to Mr. Farage, one of these 400 million people is a member of his own family," the ambassador added, referring to the Ukip leader's German wife, who works for the party.
Farage defended employing his wife for a job which, he said, no other Briton could do. "I think anybody else would want to be in my house, at midnight, going through emails," the Ukip leader quipped.