A drunken passenger has been arrested after a captain told authorities his plane had been "hijacked."
The passenger sparked fears of a hijacking after trying to break into the cockpit of the Virgin passenger plane, according to reports.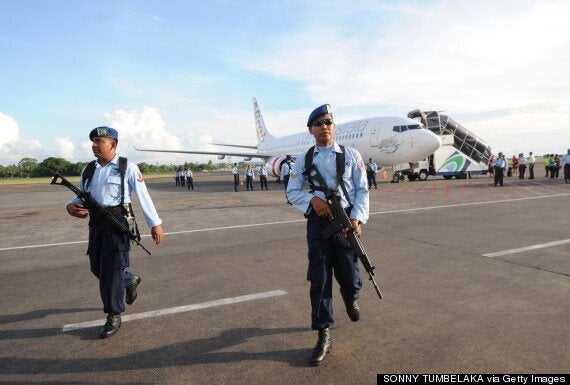 Armed Indonesian Air Force soldiers secure the Virgin Australia 737-800 plane on the tarmac at Denpasar airport in the resort island of Bali.
Virgin officials have told AFP news agency the VA41 Bali plane incident was a "misunderstanding."
According to local media in Indonesia, the plane is currently at Bali's international airport and a man has been arrested. All 139 passengers are said to be safe.
It is understood that the aircraft is a Virgin Blue Airlines, also known as Virgin Australia – the country's second largest airline.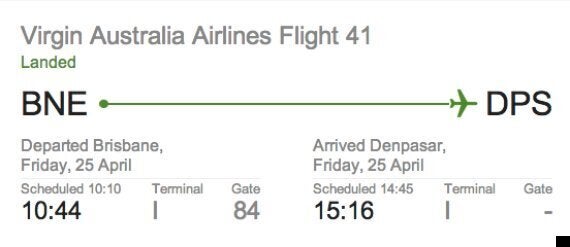 According to an Indonesian transport official the captain raised the alarm after a passenger, reportedly a 28-year-old Australian, tried to enter the cockpit.
The man was reportedly restrained by the cabin crew and then arrested when the plane touched down at the Indonesian island's Denpasar airport, where troops entered the aircraft.
The story continues below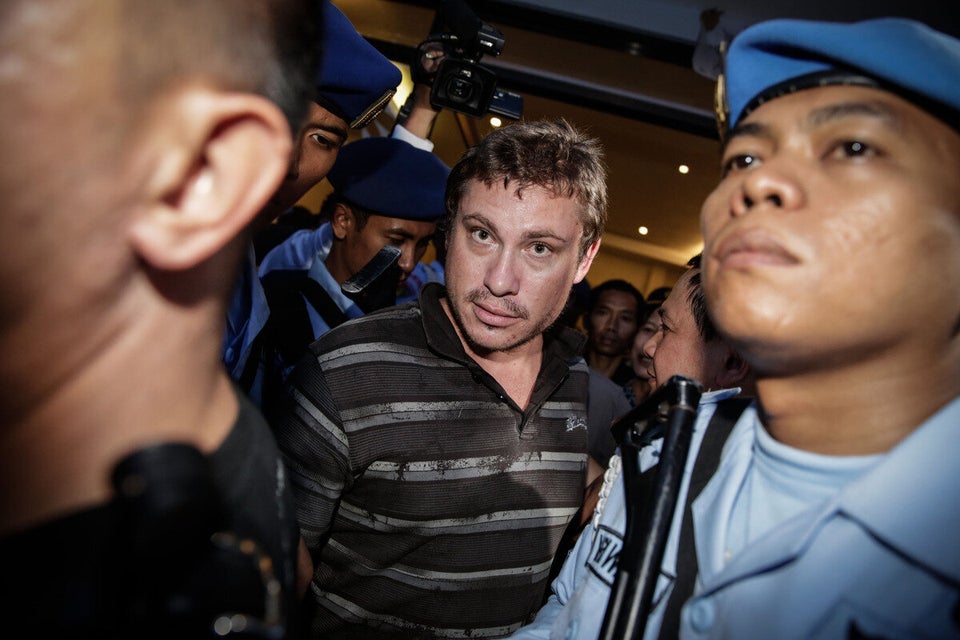 Virgin Australia plane lands in Bali
"We got information that a 737-800 from Brisbane to Bali has been hijacked," Indonesian air force spokesman Hadi Tjahjanto told Metro TV television station.
However, a Virgin official later denied that the plane had ever been hijacked, TV sources said.
Palani Mohan, a passenger on a Garuda flight that was about to take off from Bali, told Sky News: "The captain of my plane made an announcement saying we were delayed indefinitely because a hijack was going on in Bali airport, about 150 metres away from us.
"I saw at least five vehicles including military-style trucks, filled with men in uniform, rushing towards the plane.
"Then the Virgin plane taxied away, followed by the convoy of security forces. The flight attendant said it's been taken off to a different part of the airport.
"Bali airport seems to be in lockdown, we've been told no planes will be departing or arriving. The pilot's not allowing anyone off our plane."
A spokeswoman for Virgin Australia said: "There are incorrect reports that a Virgin Australia aircraft was hijacked en route to Denpasar. This is not correct.
"The aircraft in question has landed safely and at no point was the safety of our passengers ever in question."
Popular in the Community