New rights for workers to end the "worst abuses" of zero-hours contracts would be implemented by a new Labour government, Ed Miliband has promised.
The Opposition leader said he had accepted the recommendations of a review into an "epidemic" of the arrangements carried out for him by former Morrisons' HR chief Norman Pickavance.
Labour's manifesto will propose a number of safeguards including legal rights against being forced to be available at all hours - and being barred from working for others - when no work is being guaranteed.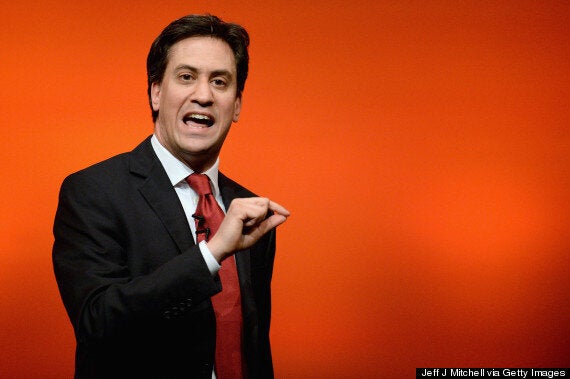 Zero hour contracts have spread like an epidemic across our economy, Miliband has said
Anyone working regular hours for six months would have the right to ask for a fixed-hours contract and it would be automatic after a year unless the individual opted out.
Compensation for shifts cancelled at late notice and a new code of practice were also among the Labour proposals.
As many as 5.5 million people could be on the controversial arrangements under which workers do not know if they have work from one week to the next, according to a recent survey.
Trade unions warn of a "growing sub class" of insecure, low paid employees earning an average of £500 a month and Miliband pledged to act when he addressed members at the TUC conference last year.
He will highlight how he hopes to tackle the issue after taking his shadow cabinet to meet in Glasgow today - and paint it as a stark example of how Scotland could lose out if it votes for independence in September.
"Zero hour contracts have spread like an epidemic across our economy," he will declare.
"The Government's own figures say they have increased three-fold since 2010 and some estimates suggest there are one million people on these contracts across the UK including at least 90,000 here in Scotland.
"Sometimes, they can provide short-term flexibility for employers and employees alike.
"But we know most employers don't use them and for good reasons: the widespread use of zero-hours contracts is incompatible with building a loyal, skilled and productive workforce.
"And we also know a minority of employers are misusing zero hours contracts as a crude way of cutting costs or managing staff.
"It has left too many people not knowing how they will make ends meet from one week to the next, and unable to plan for the future.
"We'll put that right by ensuring employees who have worked regular hours get a regular contract.
"And by banning the worst abuses of the system like people being required to be on call all hours of the day for one employer without any guarantee of work.
"And I believe it can only be done across the UK.
"The reason the SNP has nothing to say about ending the abuse of zero hours contracts is simple: they know that if Scotland left the UK it would harder to end the abuse of zero hours contracts either here or in what is left of the UK.
"Once again, this shows the truth: we can best deliver social justice for working families by working together across the UK with a Labour government in Westminster and a Labour government in Holyrood.
"If Scotland left the UK, the nationalists would compete in a race to the bottom: lowering taxes for the richest, lowering wages for everyone else, letting the banks and the energy companies do as they like."
Miliband will add: "I will come here again and again ahead of the referendum in September with this message for the people of Scotland: by working together we can ensure that the Tory government in Westminster is just for one more Christmas.
"But independence would be forever; by working together we can change Scotland without you having to change your passport."
Pickavance said: "All the evidence shows that engaging your people, developing them and paying them fairly is the best way to deliver long-term business productivity.
"My recommendations will support those companies already on this path and will ensure that those which are lagging behind make the necessary changes in their employment practices.
"My review recognises that for some people, like those in semi-retirement or students fitting work between studies, these contracts can provide just the kind of flexibility they are looking for.
"The problem is these arrangements are wide open to abuse.
"My recommendations will retain the flexibility that some individuals are looking for but will remove the abuse."
Paul Kenny, GMB general secretary, said: "At long last there is a recognition of the extent of exploitation of workers on zero hours and we welcome this.
"The proposals are a long way from where we need to get to but they are a starting block to get proposals that are fit for purpose.
"Those at the top getting more than their fair share is the major reason for the growth in precarious forms of jobs like zero hours, bogus self-employment, agency and temporary work, very short hours, part time jobs, flexible and casual employment."
A Unite spokesman said: "It is good that Ed recognises the misery that zero hours contracts bring to working people.
"People need a stable income on which they can build their lives, if we are to make any progress on reversing the shocking inequality gripping this country.
"However, the chronic vulnerability of these workers must not be underestimated.
"That is why Unite is pressing for measures that would protect zero hours employees when they challenge abuse, such as access to employment tribunals, which this government has cruelly put beyond the means of ordinary people.
"So we hope this is the beginning of Ed's thinking on how our country rids itself of the zero hours scourge.
"People, fed up with 'hire and fire' Britain, want tough action and they will back him all the way."
A Business Department spokesman said: "Government recognises that a growing number of employers and individuals are using zero hours contracts.
"While for many people they offer a welcome flexibility, for others it is clear that there has been evidence of abuse around this type of employment, which can offer limited employment rights and job security.
"We believe they have a place in today's labour market and are not proposing to ban them outright, but we also want to make sure that people are getting a fair deal. This is why we conducted research last summer and carried out a consultation looking at the key concerns.
"The consultation received a high level of interest, with over 30,000 responses. We are currently analysing these and will publish our response in due course."
Related