Five military personnel killed when their Lynx helicopter crashed in southern Afghanistan were UK service members, the Ministry of Defence confirmed.
They died when the aircraft crashed during a routine flight in Kandahar province, the MoD said.
Three of the servicemen were from the Army Air Corps, based at RAF Odiham in Hampshire.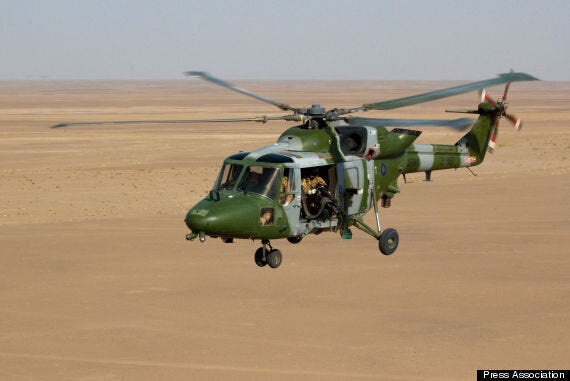 The helicopter crashed in Kandahar province
One was a Royal Air Force serviceman also based at RAF Odiham. One was a member of the Army Reserve from 3 Military Intelligence Battalion, based in London.
Major General Richard Felton, Commander Joint Helicopter Command, said: "It is with great sadness that we must confirm that five UK service personnel have been killed in this incident which, at this early stage, would appear to have been a tragic accident.
"Events like this, whilst mercifully rare, remind us of the risks our personnel face in their work in Afghanistan as we approach the conclusion of the combat mission later this year.
"Our thoughts are with the families and loved ones of those who have lost their lives."
The next of kin of all five servicemen have been informed.
Today's incident brings the total number of UK service personnel killed in Afghanistan to 453.
It is thought to be the third deadliest incident involving British forces in the war and the worst air disaster since September 2006, when 14 service personnel were killed in a Nimrod surveillance aircraft which exploded mid-air.
Popular in the Community