A last-minute fundraising gig organised by funnyman Jason Manford is set to be "a great night" because the terminally-ill teenager who inspired it is "just phenomenal".
Mr Sutton, with his determination to make the most of whatever time he has left, has already raised around £2.75 million for the trust, and become an internet sensation.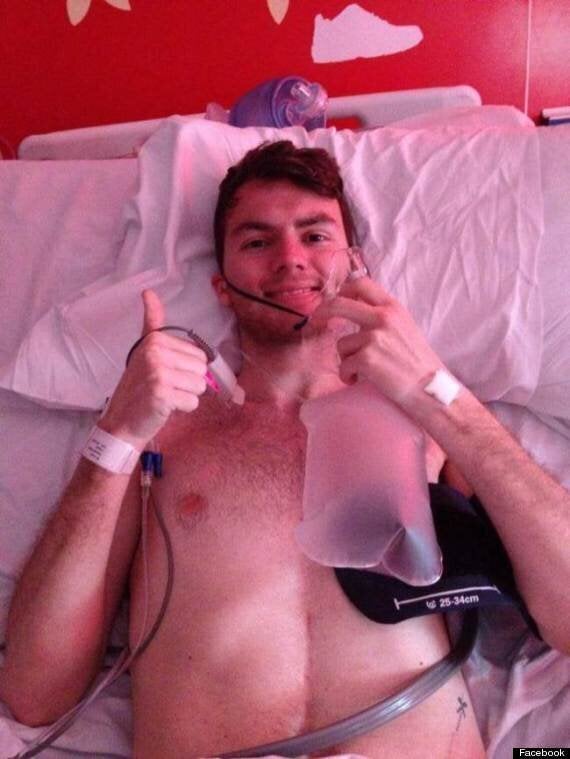 His positivity and refusal to feel sorry for himself after being diagnosed with bowel cancer at the age of 15 has caught the public's imagination around the world and attracted the support of celebrities, musicians and sports stars, garnering more than 113,000 online donations to his cause.
The charity gig sold out in four minutes. "I wish all my gigs were like that. I am telling you I might have to get him (Stephen) to do my PR," Manford joked on LBC radio.
Manford, who met Sutton at a charity gig two years ago, visited the teenager in Queen Elizabeth Hospital in Birmingham on Thursday.
He said he was touched because Sutton, despite being ill in bed, was "talking about putting the fun into fundraising".
Mr Sutton, from Burntwood, Staffordshire, last year set up a "bucket list" of things to achieve before he died - including raising £10,000 for the trust.
He has already smashed through that target and the sums, along with the level of good will and support, are continuing to grow.
Manford told LBC radio: "He is amazing. Even in his bed there with his tubes and masks with nurses coming in every 20 minutes to give him medicine, he was still talking about doing a sky dive and hoping to get in the Guinness Book of Records and different things on his bucket list.
"He was talking about putting the fun into fundraising.
"He said, 'Don't tug on people's heart strings and make people feel guilty - don't make people feel guilty because if they feel guilty they will give a fiver, if they are having fun they will give 20 quid'.
"We chatted for a couple of hours and he is very savvy. There is also something about him."
This week he released a 10-minute YouTube video called When Life Gives You Cancer, featuring interviews with his mum, his school teachers and his best friend. In it he uses the pay-off line that "cancer sucks but life is great".
Celebrities including Stephen Fry and Russell Brand have backed Mr Sutton's fundraising efforts, and music mogul Simon Cowell has pledged to make a "significant donation".
The band Coldplay plus actors Benedict Cumberbatch and Simon Pegg and footballer Ben Foster have posed for pictures holding signs to encourage people to donate, posted on Twitter with the hashtag thumbsupforstephen.
The gig tonight is at the Players Bar in Birmingham. To donate, visit www.justgiving.com/Stephen-Sutton-TCT.