Anything we can do animals do better.
Last week we brought you the wonderful spectacle of Bazz the beekeeping Labrador.
And now please give it up for Boneco – the world's first beekeeping donkey!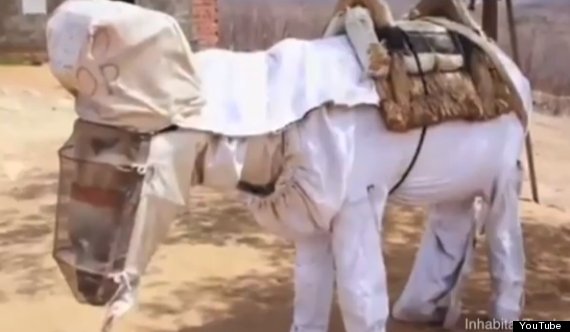 Boneco the donkey in his beekeeping outfit
Boneco's unusual career path is thanks to his owner Manuel Juraci, who is you guessed it, a beekeeper in Itatira, Brazil.
Juraci came up with the idea of customising a suit for Boneco so he could collect more honey – while protecting his faithful companion from being stung.
SEE ALSO: Dapper Donkey Haim Sports Wound-Healing Trousers (PICTURES, VIDEO)
Working together, the pair are proving a commercial success – and have even attracted the attention of the Association of Honey Producers, which has reportedly expressed an interest in working with Juraci to make custom suits for their animals too.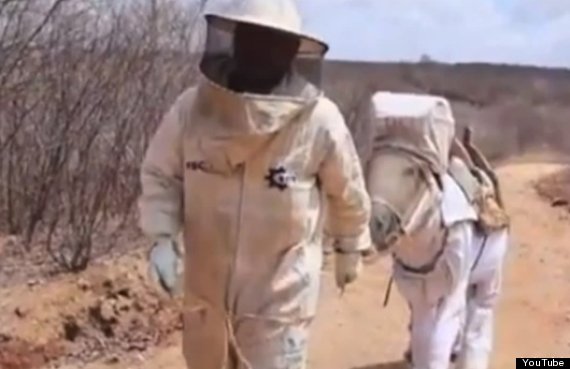 Boneco and Manuel Juraci in action