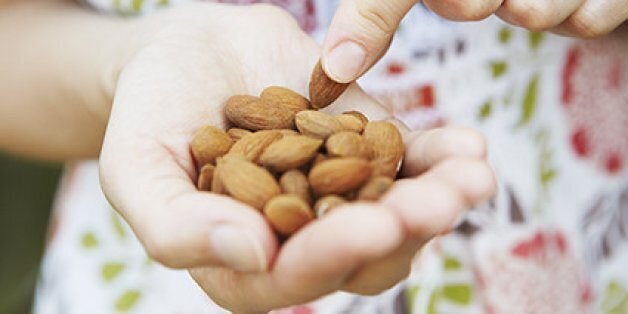 Eating a handful of almonds per day could bring on many health benefits, according to recent studies.
Six new almond-related research studies have highlighted the effects of almond consumption on overall diet quality and health status, abdominal adiposity (belly fat), measures of appetite and satiety, and cardiovascular risk factors.
The findings are to be presented in San Diego at the American Society of Nutrition (ASN)'s Scientific Sessions and Annual Meeting, held in conjunction with Experimental Biology 2014 (EB). The conference attracts an international audience of approximately 13,000 leading scientists specialising in various health disciplines.
"Presenting new research to this audience of scientists and health professionals is critical to turning the findings into practical application and recommendations," said Dr. Karen Lapsley, chief science officer for the Almond Board of California.
"These results help to advance the evolution of our understanding of almonds' beneficial effects as part of a healthy diet."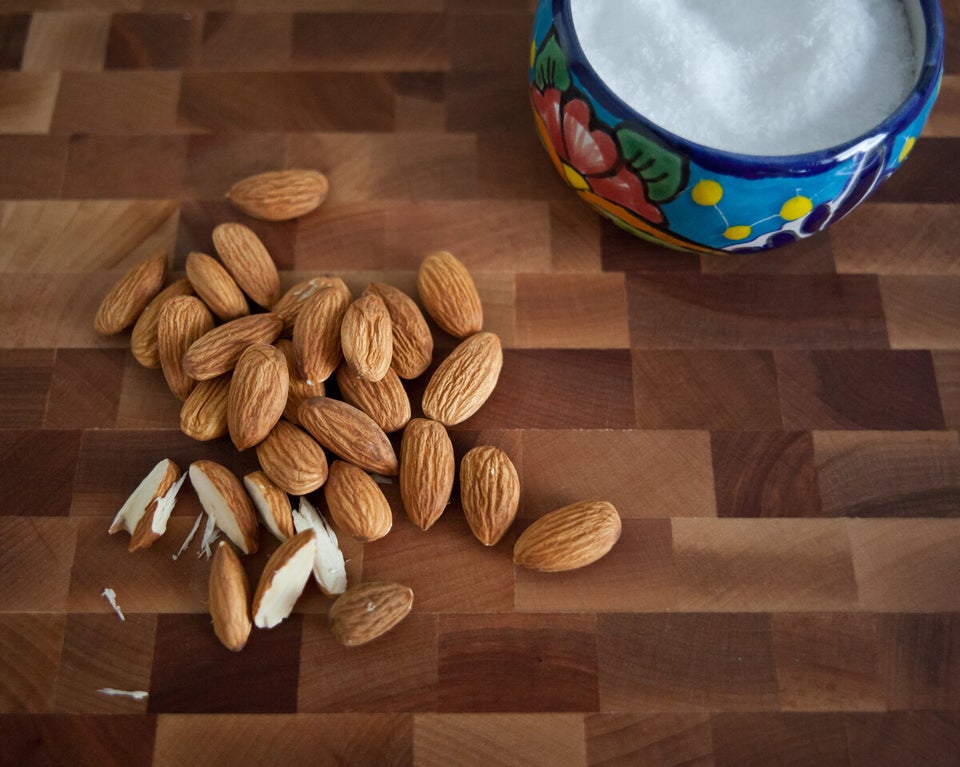 Nuts And Seeds With Major Health Benefits
Discussions will explore the question, "Are Almonds an Optimal Snack?" a hot topic given that snacking has become a way of life for many Brits.
Dr. Carol O'Neil of Louisiana State University will present a new analysis of 24,808 adults 19 and older, using National Health and Nutrition Examination Survey data from 2000-2010 showing that almond consumers had increased nutrient intake, improved overall dietary quality and better physiological status compared with non-almond consumers (1).
This is a cross-sectional study; therefore, the data cannot be used to draw causal relationships, but suggests an association between almond consumption and positive health status.
Many commonly consumed snack foods are nutrient-poor and elicit weak dietary compensation.
Dr. Richard Mattes from Purdue University examined the effects of snacking on nutrient-rich almonds in 137 adult participants at risk for Type II diabetes (2). Consuming 1.5 ounces of dry-roasted, lightly salted almonds daily helped curb participants' appetites and moderate blood glucose concentrations, while significantly improving vitamin E and monounsaturated fat intake. After a month of snacking on 250 calories from almonds daily, participants did not gain weight. While the study was only four weeks long, it suggests that snacking on almonds could be a weight-wise strategy.
Dr. Penny-Kris Etherton from Pennsylvania State University will be sharing results from a new randomized, controlled clinical study examining the effects of consuming 1.5 ounces of almonds vs. a calorie-matched, high carbohydrate snack on body weight in 52 adults with elevated LDL cholesterol (3).
Total body weight did not differ between the two treatments, but the almond diet reduced overall abdominal mass, abdominal fat mass, and waist circumference compared to the high-carbohydrate snack. Although the study was just six weeks long, preliminary results suggest that snacking on almonds may help decrease abdominal fat, an important risk factor for metabolic syndrome.
Additional research examining the relationship between almond consumption and cardiovascular and diabetes risk factors will be showcased in a number of poster presentations at the conference:
A randomized, parallel-arm controlled study investigated the effects of adding 1.5 ounces of almonds daily to the diets of adult subjects with poorly controlled type II diabetes on C-reactive protein – without any dietary advice provided (4).
Another crossover, randomized clinical trial examined the metabolic response of 2 ounces of almonds compared to dairy fat in isocaloric and equal macronutrient meals consumed by overweight/obese pregnant women. Preliminary results suggest that almonds may help improve satiety, reduce appetite, and may help promote healthy weight gain during pregnancy, although further research is needed (5).
The body of evidence that will be presented suggests snacking can be a weight-wise strategy, depending upon the foods consumed. The nutrient profile of almonds – low on the glycemic index and providing a powerful nutrient package including hunger-fighting protein (6 g/oz), filling dietary fiber (4 g/oz), "good" monounsaturated fats (13 g/oz) (8), and important vitamins and minerals such as vitamin E (7.4 mg/oz), magnesium (200 mg/oz) and potassium (77 mg/oz), makes them a satisfying, heart-smart (6) snack choice that can help support a healthy weight.
The research presented reflects the Almond Board of California's strong commitment to the advancement of nutrition science. Lapsley said, "To date, the California almond industry has invested over $15 million in nutrition research that has resulted in more than 100 papers published by internationally recognised scientists in peer review journals. The Almond Board of California is proud to present science at the elite level of Experimental Biology."
(1) Consumption of almonds is associated with increased nutrient intake, better diet quality, and better physiological status in adult participants (19+ y) from the NHANES (2001-2010). Papanikolaou Y, O'Neil CE, Nicklas TA., Fulgoni VL. Program No: 810.17; Poster session: C120.
(2) Effects of almonds as a snack or meal accompaniment on appetite, glycemia and body weight. Tan S-Y and Mattes RD. Experimental Biology 2014; Abstract No. 1927, Program No: 641.9; Poster presentation.
(3) Daily almond consumption (1.5 oz./d) decreases abdominal and leg adiposity in mildly hypercholesterolemic individuals. Berryman, CE, et al. Experimental Biology 2014, Program No: 117.8 ; Oral presentation.
(4) Almond supplementation without dietary advice significantly reduces C-reactive protein in subjects with poorly-controlled type 2 diabetes. Sweazea K.L., Johnston C.S., Ricklefs, K., Petersen, K., Alanbagy, S. Program No: 830.24 ; Poster session: C386
(5) The Effect of Almond Consumption on Satiety and the Postprandial Metabolic Response in High-Risk Pregnant Women. Henderson, M.N. Henderson, Sawrey-Kubicek, L., Mauldin, K. King, J.C. Program No: 1040.5 ; Poster session: C289
(6) Good news about almonds and heart health. Scientific evidence suggests, but does not prove, that eating 1.5 ounces of most nuts, such as almonds, as part of a diet low in saturated fat and cholesterol may reduce the risk of heart disease. One serving on almonds (28g) has 13g of unsaturated fat and only 1g of saturated fat.