The donation will be the largest single sum the charity has ever received.
His story has been publicised by a number of celebrities such as Jason Manford and Piers Morgan.
Sutton had originally only been aiming to raise £10,000 but he has now smashed that target.
Raising the money was number one on his bucket list of 46 wishes including hugging an elephant:
Crowd-surfing in a rubber dinghy:
Along the way he has met bands, celebrities and all manner of famous folk:
He even got to read the news... sort of.
Truly inspirational stuff.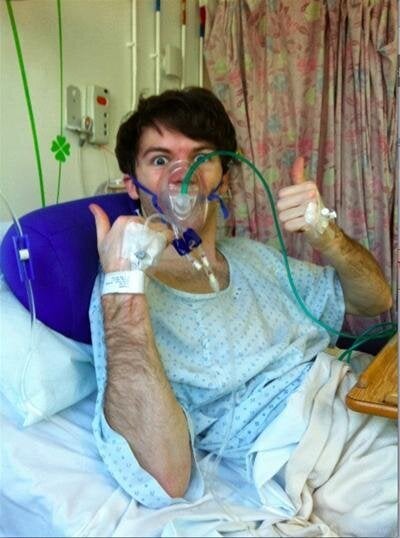 Stephen Sutton #StephensStory
Related