An American pit bull who mauled the face of a four-year-old has been effectively sentenced to life in prison.
Mickey will be neutered and de-fanged and will spend the rest of his life in an animal shelter.
The incarcerated dog attacked four-year-old Kevin Vincente, causing serious facial injuries.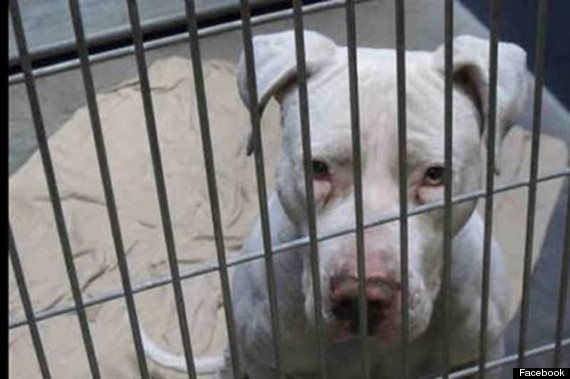 Mickey in jail
Kevin's family and the dog's owners requested he be put down but an animal rights group intervened.
They argued Mickey bit the child due to the the conditions in which he was kept and responsibility for the attack lay with the owners.
An animal behaviourist said Mickey most likely suffered abuse and was conditioned to defend the territory into which the victim strayed.
Municipal Court Judge Deborah Griffith, said: "This is a tragedy. This is just horrible for this child, oh my goodness but I think there are a lot of adults responsible."
Assistant County Manager Rodrigo Silva also lay responsibility on the owners.
He said: "If we, as pet owners, take the time to think about our lifestyle and the type of breed we're attempting to acquire, then euthanasia will not be a problem for (dog with) aggression.
"It's simply uneducated or uniformed selections of dogs that cause these animals to find themselves in a situation where they... hurt someone."