Disgraced barrister and part-time judge Constance Briscoe has been jailed for 16 months after being found guilty of lying to police investigating the Chris Huhne speeding points scandal.
Briscoe was convicted of three counts of trying to pervert the course of justice in connection with the investigation into how disgraced cabinet minister Huhne passed speeding points to his then-wife Vicky Pryce a decade ago.
Briscoe, 56, of Clapham, south London, had been suspended since her arrest in October 2012 and could now be barred from sitting as a judge.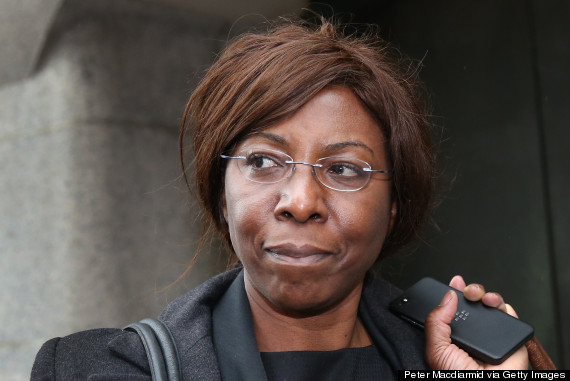 Constance Briscoe has been jailed for 16 months after being found guilty of lying to police
Jailing her, judge Mr Justice Baker told Briscoe that if she and Pryce shared anything in common it was "arrogance by educated individuals who considered respect for the law was for others".
The judge said: "Constance Briscoe you are the third individual to be convicted of criminal offences arising out of a saga whose origin arises from 2003 when both Chris Huhne and Vicky Pryce lied about who had been driving a speeding motor vehicle."
He said Briscoe hid her true motives for her involvement and then compounded the position in 2011 by "deliberately fabricating evidence when you thought you would be exposed".
He said the conviction was a "personal tragedy" for a woman who had been "something of a role model for others".
"Although blessed with intelligence you did not have every advantage in life. However, you worked hard at school and were the first person in your family to go to university."
He said the defendant went on to be given the privilege of being a part-time judge while "raising your two much-loved children".
But said he: "You were motivated, as was Vicky Pryce, by a joint desire to ensure the downfall of Chris Huhne.
"I'm sure that you realise only too well that this conduct strikes at the heart of our much-cherished criminal justice system."
He sentenced Briscoe to four, five and seven months for the three counts, totalling 16 months in jail.
Briscoe replied: "I'm grateful my lord."