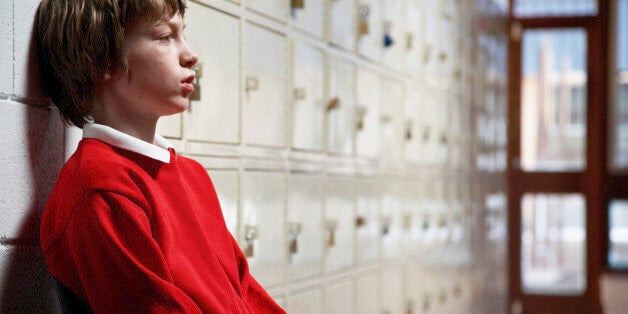 Two thirds of young gay people say they have contemplated suicide, with a shocking 80% reporting being bullied because of their sexuality, research has revealed.
A further 37% of gay 13 to 18-year-olds have attempted suicide as a result of bullying, a comprehensive annual bullying survey found.
Published by by anti-bullying charity Ditch the Label, the report found gay school and college students are more likely to be bullied than any other demographic group in UK.
The report also found:

Nearly two thirds of lesbian respondents reported being bullied
More than half contemplated suicide as a result of bullying, while 36% have attempted it
Nearly 7 in 10 of bisexual respondents had suicidal thoughts as a result of bullying
Nearly two thirds went on to self-harm as a result of bullying and were more likely to truant
Of the transgendered students question, more than two in five transgendered respondents tried to kill themselves as a result of bullying. A further 62% of transgendered respondents had suicidal thoughts as a result of bullying, while 67% self harmed and 62% turned to alcohol and/or drugs to cope with bullying.
Nearly half (45%) of young people experienced bullying before the age of 18, regardless of sexual orientation or gender. More than a quarter of those bullied experienced it on a daily basis, while 40% reported being bullied for personal apeparance.
More than two thirds reported being bullied for body shape, size and weight, with 34% saying they were bullied for prejudice based reasons, including homophobia, racism, disability discrimination or transphobia.
Liam Hackett, founder of Ditch the Label said gay males were the most "heavily targeted group".
"Our research has identified that bullying is having profound impacts upon the self esteem, mental health and academic performance of LGBT students and is not something that can be ignored.
Whilst we have found a decline in homophobic attitudes within wider society, we are concerned that they are still manifesting within our education system.
It is my hope that our research will strongly urge educational establishments and government to invest greater resources into continuous education and interventions to promote equality and diversity."
Professor Ian Rivers, professor of human development and head of the school of sport and education at Brunel University, said very able pupils were being disadvantaged by their constant experiences of bullying/
"This report shows that we have still got a great deal to do to ensure that our young people are safe in our schools and able to learn in a supportive educational environment."
Ditch the Label will be launching a Sponsored Silence on 18th May, 2014 to raise awareness of the 39% of young people who stay silent about being victims of bullying. To take part visit ditchthelabel.org/sponsoredsilence
Useful websites and helplines:

Samaritans, open 24 hours a day, on 08457 90 90 90

Mind, open Monday to Friday, 9am-6pm on 0300 123 3393

Students Against Depression, a website by students, for students.

HopeLine runs a confidential advice helpline if you are a young person at risk of suicide or are worried about a young person at risk of suicide. Mon-Fri 10-5pm and 7pm-10pm. Weekends 2pm-5pm on 0800 068 41 41

Student Minds To join the community or launch a student group contact the charity on hello@studentminds.org.uk