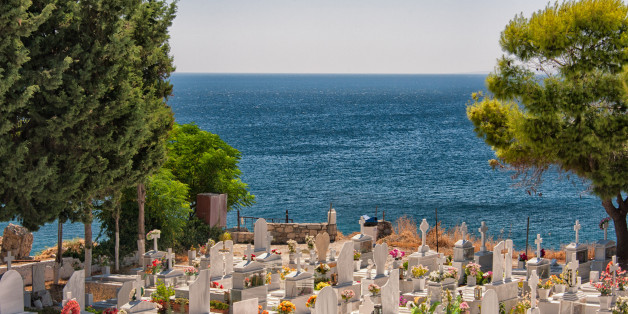 EZ Justice PLC via Getty Images
Almost two dozen migrants desperately attempting to enter Greece have died after their boat capsized near the island of Samos.
A yacht and a dinghy capsized close to the Turkish coast before dawn on Monday, with at least four children among the 22 confirmed dead.
More than 30 people have been rescued, including a child, identified by the coastguard as 23 Somalis, nine Syrians and three Eritreans.
Survivors have been airlifted to hospital in Greece. Investigators intially found the bodies of two women, a man and a boy in the sea, then a further 18 bodies – including three children – inside the yacht, AP reported.
The surviving migrants said that they had set off from Turkey, with around 60 people onboard. More could still be missing, said coastguard spokesman Nikos Lagadianos.
More than 20 people have drowned in similar incidents since the beginning of 2014, and over the weekend the Greek coastguard rescued about 250 migrants from the sea.
Greece, Italy and Malta have called on the EU to help them deal with the huge numbers of migrants arriving illegally on their shores, to prevent further tragedies. More than 400 people drowned in successive shipwrecks off Lampedusa last October.