Arnold Schwarzenegger told a rapt London audience recently, "I remember when I was getting into bodybuilding, in Austria they said I would never make it, maybe be a soccer champion, a ski champion, but not a bodybuilding champion, this is a British-American thing, you will never win.
"Well, I didn't listen to the naysayers and I won the world championships 13 times in a row."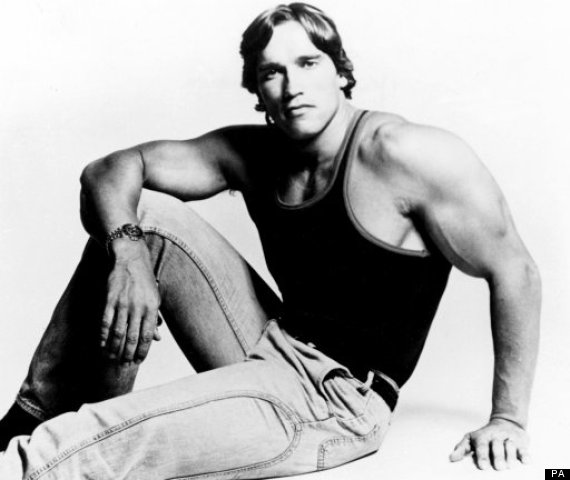 Arnold Schwarzenegger proves he has the mettle to be a bodybuilder, back in 1976
He continued to follow the dream, telling the crowd, "When I wanted to get into the movie business, the first thing they said was, 'it will never happen.'
"Your accent. There's never been anyone in America who's become a leading man with an accent. It will never happen.'"
The lesson of the day? "NEVER TAKE NO FOR AN ANSWER" - apparently.
And Arnie is the proof of his own pudding, appearing in 35 films and taking seven Mr Olympia titles.
With his latest screen turn in 'Sabotage' in cinemas this week, and with 'Terminator 4' on the boil, here's a walk down memory lane to when Mr Schwarzenegger was less bravura, more brawn. Prepare to be wowed afresh by the effort required to become Arnie in our rare vintage shots...
'Sabotage' is in UK cinemas from tomorrow, Wednesday 7 May.
LIKE US ON FACEBOOK | FOLLOW US ON TWITTER