At least six people have been injured in yet another knife attack at a station in China, officials have said, in the latest in a series of assaults that have raised fears around the country.
Police gave no reason for the attack, but China's nervousness about Islamic militancy has grown since a car burst into flames on the edge of Beijing's Tiananmen Square in October and 29 people were stabbed to death in March in the southwestern city of Kunming.
Chinese authorities have blamed both these attacks on separatists from the Muslim Uighur minority group, which lives in Xinjiang.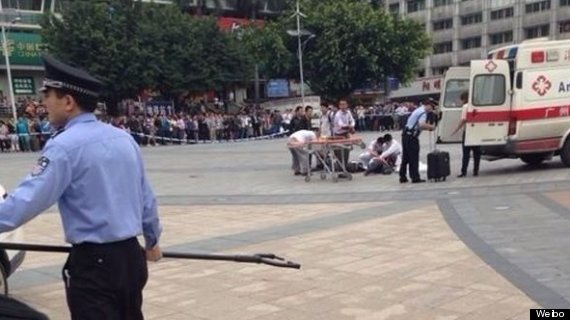 Reports indicate that the attackers carried half-metre (20-inch) knives, wore white clothes, including white hats, and launched their assault as passengers were leaving the station.
Guangzhou police "arrived quickly on the scene" on Tuesday and shot one of the attackers. Reports in state media said another person was on the run.
"After verbal warnings were ineffective, police fired, hitting one male suspect holding a knife and subdued him," Guangzhou police said on an official microblog.
They did not identify the attackers and it was not clear if the number of wounded included the assailants.
Some other reports on Chinese media outlets' microblogs said there were four attackers in total.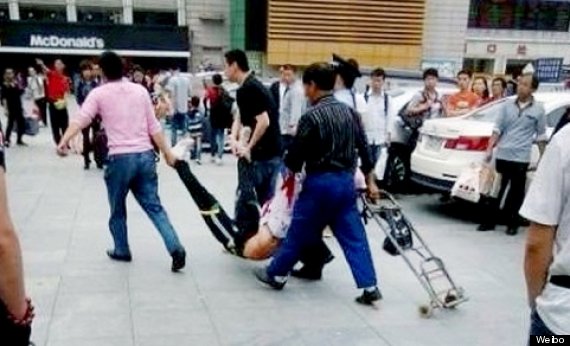 China blamed religious extremists for a bomb and knife attack at a train station in Urumqi, regional capital of Xinjiang, last Wednesday that killed one bystander and wounded 79.
The government called the attackers "terrorists", a term it uses to describe Islamist militants and separatists in Xinjiang who have waged a sometimes violent campaign for an independent East Turkestan state.
Exiles and many rights groups say the real cause of the unrest in Xinjiang is China's heavy-handed policies, including curbs on Islam and the culture and language of the Muslim Uighur people, Reuters news agency reported.