A Down's Syndrome teenager, who went to his school on the Bank Holiday to retrieve his favourite hat, was arrested, handcuffed and held for nine hours by police, his family allege.
Now the family of Abdul Al-Faisal want an investigation into the 19-year-old's ordeal, which began after he set off the burglar alarm at Haringey Sixth Form Centre in Tottenham, north London.
He had gone to the school to find his favourite Chicago Bulls basketball cap, his parents told the Standard, saying their son had particular attachment to certain objects.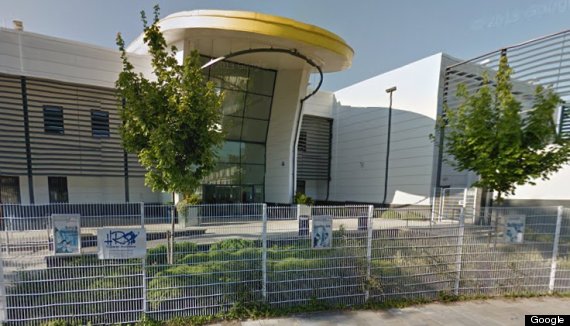 Abdul Al-Faisal had gone back to Haringey Sixth Form Centre to find his hat
His parents became worried when their son did not return from school, and searched the local area for two hours before learning he had been arrested.
The teen's mother said she found him weeping in a cell, with no shoes or coat. He was released nine hours later with a caution for burglary.
"Anyone can see my son has Down's Syndrome. He has the mental capacity of a ten to 12-year-old," Al-Faisal's mother Roshina told the Standard. "I'm extremely disappointed with the way police handled him.
"I explained to the officers he had Down Syndrome's and expected them to release him.
"But one officer said that didn't give him the right to break into the school. I told him a child with Down's Syndrome does not have the capacity to understand. They had no sympathy.
"He doesn't realise the situation. He is shaken up and so distressed. He has never been in trouble before.
A police spokesman said in a statement: "Police were called at shortly before 10am yesterday following an alarm activation. Officers attended and found evidence suggesting a break-in.
"A check of CCTV identified a suspect and a search of the premises found a male on the premises. The male was arrested on suspicion of burglary and taken to a north London police station.
"The male arrested, aged 19, was noted as being a vulnerable adult and safeguards provided for vulnerable detainees by the PACE Code of Practice were followed. He was later given a caution for burglary and released."