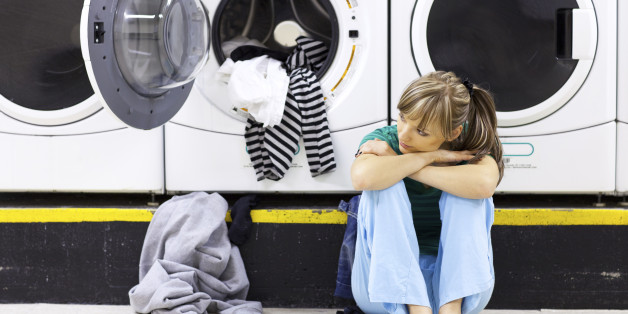 Alex Gumerov via Getty Images
Students at a college in Spain are fighting outdated rules which ban males from entering the laundry room, and are instead instructed to pass their washing onto their female friends.
The code of conduct at the student residence Duque de Ahumada de la Guardia Civil in Madrid specifies males will be suspended for up to three months if they break the rules and use the washing machines.
Male students are told to pass their clothes to female friends to be washed instead. Now the archaic system, which also stipulates males are not allowed to enter rooms of female students, is being challenged.
SEE ALSO:

York University Student Union Refuses To Recognise Feminist Society
"What is being asked of residents is obsolete, unjust, sexist and borderline ridiculous," Francisco Cecilia, of the Unified Guardia Civil Association told El Mundo. "In today's world, it makes no sense that male residents would have to secretly pass their clothes to a female or visit a laundromat to do their laundry."
The Guardia Civil said the laundry was set up years ago at the request of female students, to allow them to wash their undergarments, the Guardian reported.
While males could not use the washing machines, it said all students had access to an off-site laundry service, the cost of which was included in their monthly fees.