Nearly one in 10 Americans believes that aliens were involved in the disappearance of the Malaysian Airlines flight MH370 two months ago, according to a new poll.
The plane vanished with 239 people aboard, prompting a variety of outlandish theories about what could have happened to it.
Now, a poll has shown 9% of Americans think that aliens or "beings from another dimension" are behind the missing airliner, CNN has reported.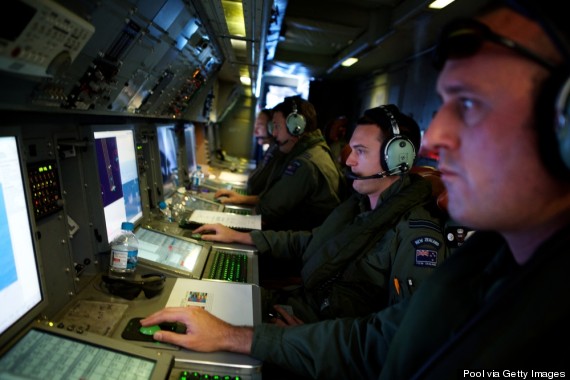 One in 10 Americans believe aliens took the plane these guys are looking for
On a saner note, the poll also shows 42% of Americans believe the plane could have been hijacked and 69% believe the search should continue.
The plane vanished on March 8 and has been subject to an intense, multinational search by air and sea.
More than half - 51% - of Americans told pollsters they believed the plane had gone down in the Indian Ocean, where the search has focused.
But 46% believe it is somewhere else, while 79% believe no one on the plane has survived.
If the plane did go down in the ocean, its wreckage could be at a depth of nearly three miles below the surface.
Last week, Malaysian Airlines announced it would close the centres it was running to house relatives of those who disappeared and provide them with daily updates on the search's progress.
The airline said the search was entered "a new phase" and it was best for relatives to be at home to receive updates.