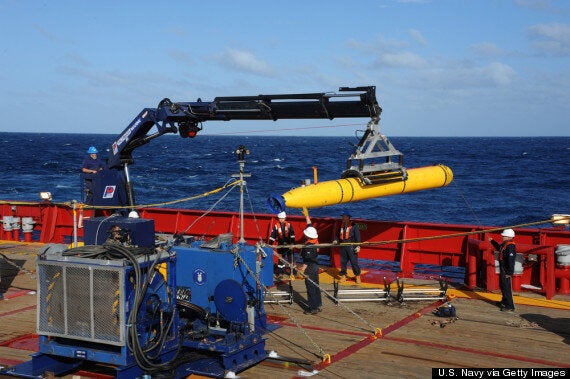 The Bluefin-21 underwater drone (pictured here after successful buoyancy testing on 1 April can travel to a depth of 4,500m and will scour the ocean floor for signs of the missing aircraft
The maximum known depth of the ocean floor below the Ocean Shield is known to be around 15,000 feet – just shy of three miles.
That's deeper than the length of the Empire State Building (1,250ft), further than the maximum depth to which a giant squid can swim (2,600ft), beyond the maximum known depth of a sperm whale dive (3,280ft) and exceeding where the wreck of the Titanic came to rest (12,500ft).
The Ocean Shield is towing pinger locators in a search area of about 84,000 sq miles, 1,000 miles north west of Perth.
Royal Navy survey ship HMS Echo is also taking part in the search, as is a Chinese vessel, Haixun 01.
Flight MH370, bound for Beijing from Kuala Lumpur, disappeared on 8 March with 239 people on board
Of the two signals detected this week, Air Chief Marshall Angus Houston, chief co-ordinator of the Joint Agency Coordination Centre, cautioned: "We haven't found the aircraft yet.
"We cannot confirm it is from MH370 until we have found some wreckage. We need a good position on the ocean floor to search."
This Washington Post graphic originally featured in this article has been removed at the paper's request.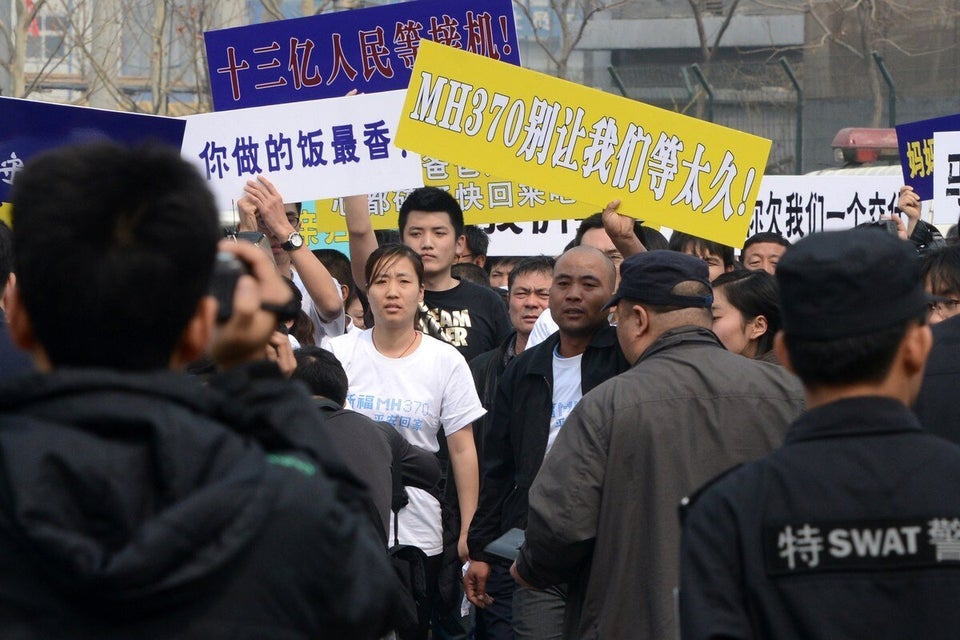 Malaysia Airlines Flight Disaster In Pictures