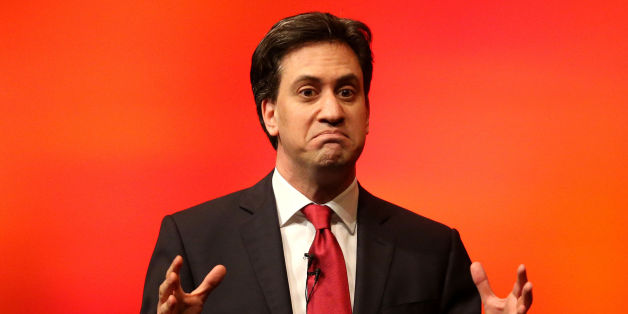 Andrew Milligan/PA Wire
A Conservative MP has warned Ed Miliband not to resort to personal attacks on David Cameron as the general election draws near, before adding that the Labour leader was a "weak nerdy weirdo".
Ed Miliband: Beware fighting nasty personal election campaign. Voters believe ur a weak nerdy weirdo who knifed his own brother #backfire

— Stewart Jackson MP (@SJacksonMP) May 8, 2014
Stewart Jackson told The Huffington Post that he was merely "helpfully advising party which aspires to government in 12 months time to focus on policies not smear & stereotype".
As Labour's poll lead appears to be narrowing, the 20105 general election campaign is expected to be one of the most viciously fought in recent times.
Shadow cabinet minister Angela Eagle insisted this week that Labour is "not going to play it dirty" but that the party will stand up for itself if there is a "huge dirty campaign" and "personal attacks against Ed Miliband".
A recent poll conducted by YouGov for BuzzFeed found that 41% of those asked thought Miliband was "weird", compared to 27% who thought David Cameron was.