Black cab drivers could barricade London's roads in protest against a rival smartphone app for cab journeys.
The Licensed Taxi Drivers Association say that minicab drivers used by Uber calculate fares on the app, despite it being illegal for private vehicles to use taximeters. Transport for London says it does not believe the app is breaking the law.
The capital's roads could descend into gridlocked chaos at the June protest, the union warned.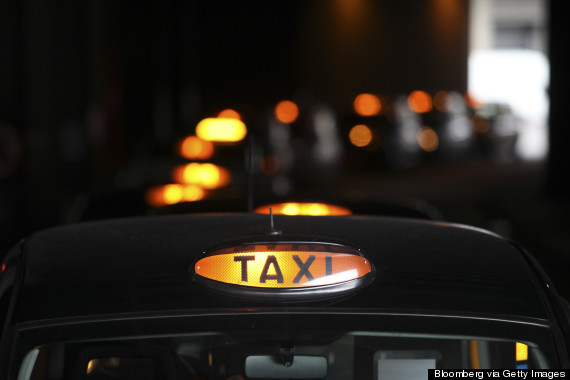 Black cab drivers could barricade roads in London in protest at apps like Uber
"Transport for London not enforcing the Private Hire Vehicles Act is dangerous for Londoners," Steve McNamara, LTDA's general secretary, told the BBC.
"I anticipate that the demonstration against TfL's handling of Uber will attract many many thousands of cabs and cause severe chaos, congestion and confusion across the metropolis."
TfL says the app is connected with a specific vehicle, and simply uses of data about the distance travelled and time taken, which is not illegal.
The authority said in a statement: "We have seen no evidence to suggest that Uber London Ltd are not fit and proper to hold a London private hire vehicle operator's licence, but no final decisions have been made whilst Uber's operating model is still under investigation."
Uber operates in more than 100 cities across 30 countries, and has rapidly grown in popularity for allowing customers to pay by card in advance of their journey. It also promotes its safety features, allowing customers to see the name and photo of a driver, and allows friends to follow the cab's journey on a map.
"Uber, funded by Google, Goldman Sachs and others, has a stated aim of challenging legislation that is not compatible with its business model," continued McNamara.
"This is not some philanthropic friendly society, it's an American monster that has no qualms about breaching any and all laws in the pursuit of profit, most of which will never see a penny of tax paid in the UK."