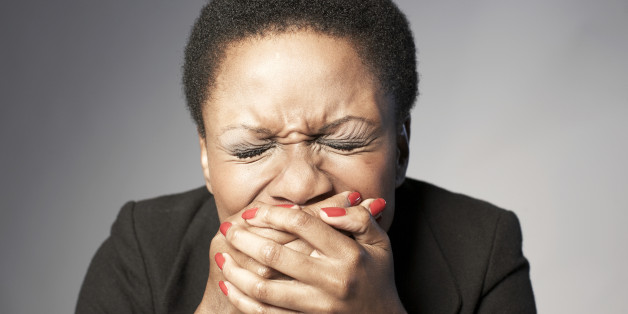 Compassionate Eye Foundation/Matt Hind/OJO Images Ltd via Getty Images
With food porn plaguing our Instagram feeds and more celebrity chefs than we've had hot dinners, it can sometimes be hard to remember that not everyone is a Michellin-starred chef.
In fact, most of us just muddle through - burning the odd slice of toast or over-cooking eggs every now and again. We're only human, right?
Of course, there are exceptions. At the other end of the food chain are the culinary chumps - those who serve up slop to unsuspecting guests, who undercook meat and mix ingredients that should never set foot in the same bowl.
Thankfully these food faux-pas have been carefully collated in our new favourite Tumblr, Someone Ate This, and we've included our favourites below.
Brace yourself.
See Also:

12 Weird Ingredients You Didn't Know Were In Your Food