England will wear their all-white Nike strip for all three group matches at the World Cup after it emerged there would be a clash with Fifa officials' red kit.
Nike have designed two new garbs for England's World Cup campaign, yet it is possible they may not even get to wear their revered red, should they fail to qualify for the knockout phase.
England were hoping to wear their alternative kit for their second match with Uruguay in São Paulo on 19 June, before reverting back to white for the final game with Costa Rica in Belo Horizonte on 24 June.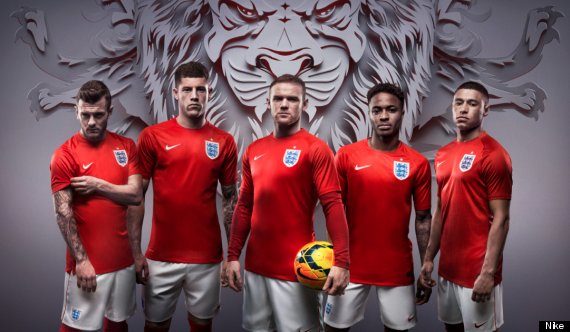 England wore red against Slovenia and Germany at the last World Cup finals
Fifa, however, have told the Football Association there could be a potential clash with the planned strip for the match officials for Uruguay game, according to the Mirror.
Uruguay will don light blue and black shorts for their encounter with England, and the FA suggested the Three Lions play in red to avoid any potential confusion between the two light-coloured kits.
Nike's deal with the FA is worth £25 million per year, but they could be left embarrassed if England do not showcase both kits at the World Cup.
At the 2010 World Cup, England played in all-white in their first two group draws against the United States and Algeria before switching to red for the win over Slovenia.
Superstitious coach Fabio Capello insisted they remain in red for the round-of-16 clash with Germany, when England were slaughtered 4-1.
England's World Cup campaign begins on 14 June against Italy in Manaus.