A new prostate cancer treatment drug could spare thousands of men facing a "death sentence".
Prostate cancer is the second most common cause of cancer death among men in the UK, accounting for 13% of all male deaths from cancer, according to Cancer Research UK.
But after health officials gave a life-extending drug the green light for widespread NHS use in new draft guidance, and those statistics could be set to change.
The National Institute for Health and Care Excellence (Nice) said the drug enzalutamide, also known as xtandi, should be considered for use in the treatment of men with hormone relapsed prostate cancer that has spread to other parts of the body.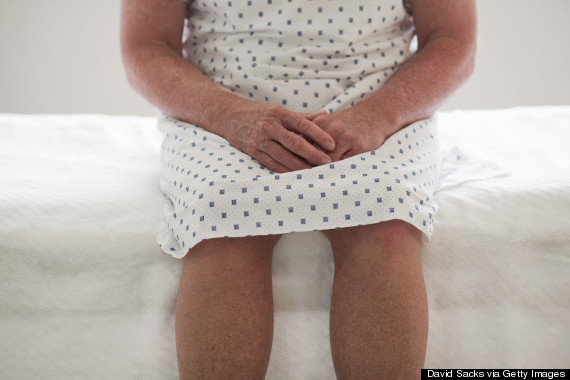 In its final draft guidance on the drug, Nice said it was pleased to recommend the drug, which is manufactured by Astellas Pharma, for patients who have few other treatment options left.
A spokesman for prostate cancer patients' charity Tackle said: "This offers a vital lifeline to thousands of men facing death sentences due to the very limited options for treatment if chemotherapy has failed.
"Enzalutamide has shown great success treating men with advanced prostate cancer beyond the stage at which conventional hormone treatment or docetaxel chemotherapy is effective."
See Also:

How To Spot The Symptoms Of Prostate Cancer

Billy Connolly Diagnosed With Prostate Cancer And Parkinson's On Same Day
Recently there was outcry about a restriction which Nice officials proposed to impose on the drug.
In draft guidance, Nice said that the drug should be recommended but stipulated that patients could only take it if they had previously taken the drug abiraterone.
Charity Prostate Cancer UK said the requirement would leave hundreds of men unable to access the drug.
But the stipulation has been removed for the final guidance on the use of the drug.
Owen Sharp, chief executive of Prostate Cancer UK, said: "We are pleased that overall enzalutamide has been approved in England and Wales and that the long contested blanket restriction around use after abiraterone has been lifted.
"By removing the outright ban, Nice has stated that there is no clinical reason for enzalutamide not being prescribed after abiraterone."
Sandy Tyndale-Biscoe, chairman of Tackle, added: "Tackle is relieved Nice responded to the initial outrage and responses to the draft guidance.
"Finally this drug is available to improve and prolong life for those who have been anxiously waiting for several months."
Professor Carole Longson, evaluation director at Nice's Centre for Health Technology, said: "In this final draft guidance we continue to recommend enzalutamide as a treatment for patients whose cancer has progressed after previous treatment with cytotoxic chemotherapy.
"It is a new drug that works in a different way to the others currently available for treating prostate cancer and as there are few treatments available for patients at this stage of prostate cancer, we are very pleased to be able to recommend it."