Whether you're in your first rental home or the family house you've shared with a partner and kids for 20 years, there are certain homewares products that make your room bloom. Like the cushion that brightens up any sofa or armchair and the lamp you like to look at as much as read next to, these key pieces are crucial for adding a bit of personality to any stylish home.
No matter your age or style or whether your tastes are traditional or eclectic, your local HomeSense store has a brilliant selection of key pieces for the home at unbeatable prices. It's your one-stop shop for unique and timeless finds that will help make your home your own.
For practical tips and stylish solutions on how to revamp your space, whether you're looking to brighten up your bedroom or transform a yard yawn into a party patio, HomeSense and HuffPost have joined forces with some of your favourite interiors bloggers for their top ideas and advice on practical home spruce-ups to pamper your palace to perfection.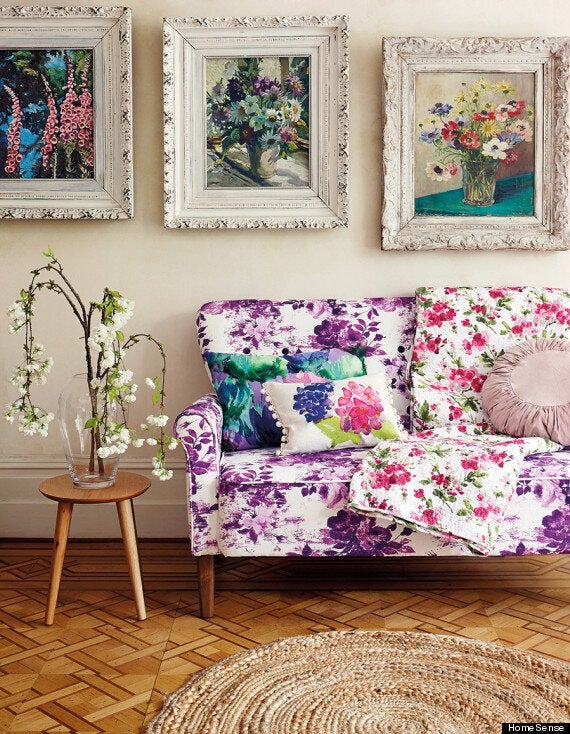 Love Chic Living blogger Jen Stanbrook loves to solve design challenges, like making your garden multi-functional and adapting your space to cater to a growing family (without scrimping on style), while Side Street Style writer Laura Schwormstedt can't wait to tackle a new renovation project (she's currently revamping a 200-year-old Welsh cottage, keeping the beautiful original features but helping bring it into the 21st century).
Fritha Strickland, aka blogger Tigerlilly Quinn, loves to add eclectic touches to spaces and find smart solutions to brighten and lighten up rooms (her top tip for giving a room more light and make it feel bigger? Add a mirror). And Moregeous' Sian Astley isn't afraid to get mucky and do a bit of DIY on properties - over the years, she's renovated over 120 herself!
HomeSense is packed to the rafters with on-trend products that offer chic style solutions at irresistible prices, to suit all tastes and ages and can transform even the most challenging of spaces.
When it comes to what people are looking for in their interiors purchases, blogger Sian discovered that HomeSense shoppers under 25 are keen to find one-off statement pieces to make their homes unique, middle-aged shoppers want timeless, good-quality products at great prices and more mature shoppers favour something a little more contemporary and not at all old-fashioned.
Pop over to HomeSense, which offers something for everyone, and don't miss our top 10 key pieces to suit people of all ages that no stylish home should be without in the gallery below.