Anxiety is a big issue in British society, and although sometimes it has its place - like when studying for an exam, visiting the doctor or going for a promotion - it becomes a problem when it starts to feel too overwhelming.
Almost one in five people from around the UK feels anxious a lot or all the time, the charity said ahead of Mental Health Awareness Week. A survey conducted by the charity found that almost half of Britons feel more anxious than they used to.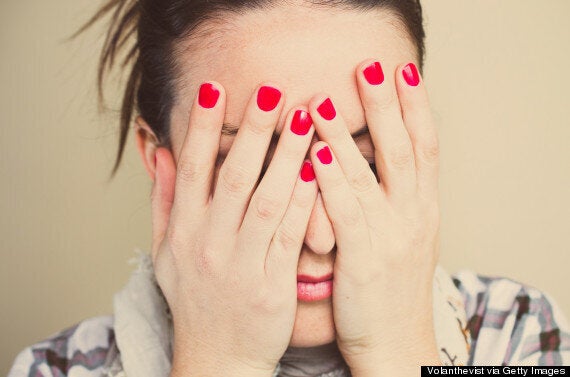 Around three-fifths of the 2,300 British adults polled said that they experience anxiety on a daily basis. The survey found that 7% of people would see their GP over feelings of anxiety.
The charity said that money problems were the most frequently cited cause of anxiety.
A spokeswoman for the charity said more must be done to raise awareness and understanding of anxiety and its potentially debilitating effect on the nation's mental health and emotional wellbeing.
"Anxiety is one of the most common mental health problems in the UK and it is increasing, yet it remains under-reported, under-diagnosed and under-treated," said Jenny Edwards, chief executive of the Mental Health Foundation.
"A good ability to cope with anxiety is key to our resilience in the face of whatever life throws at us. However, experiencing it too much or too often means we risk becoming overwhelmed. Anxiety at this level can have a truly distressing and debilitating impact on our lives and impact on our physical as well as mental health.
"As individuals and as a society we need to be more anxiety aware. If we truly recognised the cost anxiety has on society, as well as the mounting distress it causes to individuals, communities and employers, we would act now."
The charity has created a new guide, Are You Anxiety Aware?, to help people understand the issue.
If you are feeling the onset of a panic attack, they quote Professor Paul Salkovskis, a psychologist at King's College London, as saying: "Many people have a sense of impending disaster, and think they're going to faint, lose control or even die. You need to tell yourself that this is not going to happen and the symptoms you're experiencing are caused by anxiety.
"Ride out the attack. Try to keep doing things. If possible, don't leave the situation until the anxiety has subsided. Confront your fear. If you don't run away from it you're giving yourself a chance to discover that nothing's going to happen."
As the anxiety begins to pass, start to focus on your surroundings and continue to do what you were doing before.