Take That singer Gary Barlow has had his Twitter account hacked by trolls, with a vile message posted about his stillborn child.
The hacked tweet garnered almost 1,000 retweets in the first 10 minutes of posting, before it was removed.
Barlow and wife Dawn had a daughter delivered stillborn, just two weeks from her due date in 2012. The baby girl was named Poppy, and Barlow has since spoken of how his daughter's death "devastated" the couple.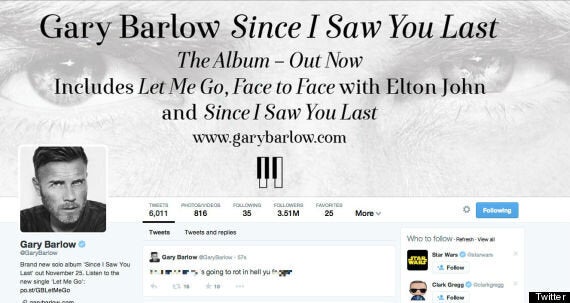 The tweet sent to Barlow after his account was hacked
Barlow has been bombarded with outraged tweets and messages since it emerged he must pay tens of millions back to HMRC because of a partnership he invested in.
Barlow and two other members of Take That refused to comment on reports over the weekend that they face having to pay tens of millions of pounds in tax after a court ruled a partnership in which they invested was a tax avoidance scheme.
The singer along with Howard Donald, Mark Owen and their manager Jonathan Wild invested £66 million into two partnerships styled as music industry investment schemes, according to reports.
Judge Colin Bishopp ruled that 51 partnerships set up by Icebreaker Management were to secure tax relief for members and HM Revenue and Customs is now expected to demand repayment.
It was alleged in 2012 that Barlow, Donald, Owen and Wild invested at least £26 million in a scheme run by Icebreaker Management.
At the time Take That's lawyers insisted the band mates believed the investments were legitimate enterprises and that all four named paid "significant tax".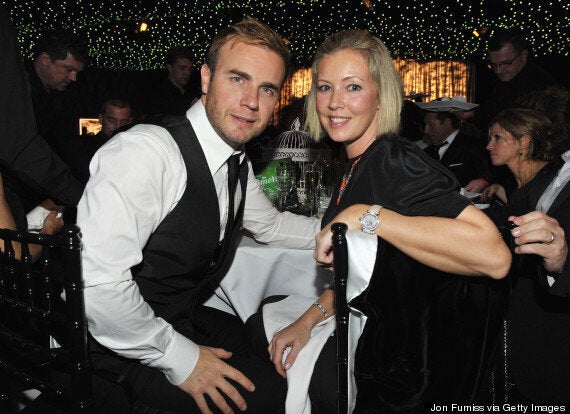 Gary Barlow and wife Dawn, pictured here in 2009, three years before they had a stillborn daughter
He was given the honour for services to the entertainment industry and to charity.
Earlier on Monday, Prime Minister David Cameron told ITV's Good Morning Britain: "I mean Gary Barlow has done a huge amount for the country, he has raised money for charity, he has done very well for Children in Need, so I'm not sure... the OBE is in respect of that work and what he has done.
"But clearly what this scheme was was wrong and it is right that they are going to have to pay back the money."