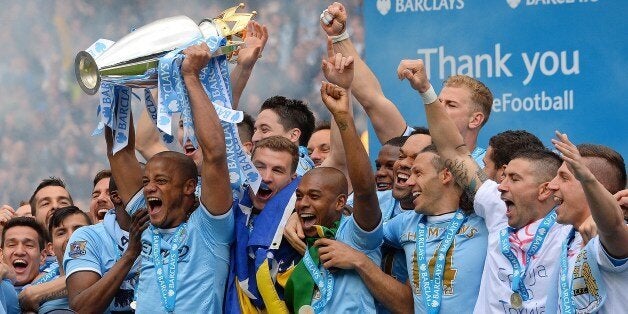 A comfortable 2-0 win over West Ham saw City triumph by two points over Liverpool in the title race, while they scored a record 156 goals in all competitions this season.
City's total of 102 Premier League goals was one short of the league record, but the 156 tally is nine more than the 147 Chelsea managed last season.
Pellegrini, who has become the first non-European coach to win the English top flight, said the success felt "very special" but that after the victory parade on Monday, work would start for next season.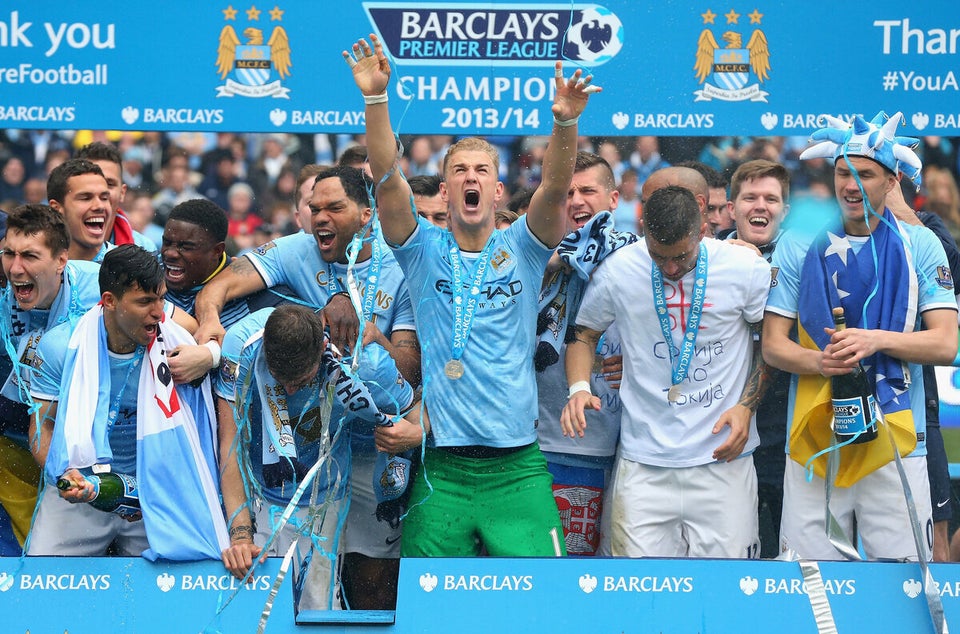 City's title celebrations