Pippa Middleton's journalism career has been thrown into jeopardy, after The Daily Telegraph dropped her as a columnist.
Middleton, the younger sister of the Duchess of Cambridge, began producing articles for the paper after her first book, Celebrate: A Year of Festivities For Families And Friends, was roundly panned.
A Telegraph spokeswoman told the paper: "The column was great. Pippa Middleton is a professional freelance writer and has gone on to do other things for other publications."
When asked whether the decision was Pippa's or the paper's, the spokeswoman said: "As far as I am aware it was just one of those things."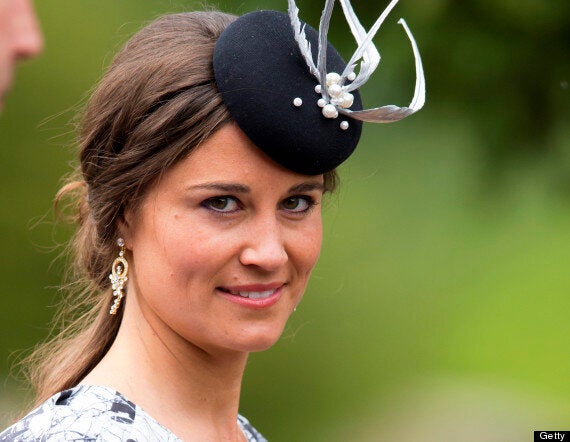 Readers failed to take Pippa Middleton's writing into their hearts
The column, dubbed Sport and Social, began in September with piece about Pippa learning to box, which she described as a "pure but pleasing agony".
It also follows the commercial and critical failure of her first book, which was panned for the obvious nature of the party tips it provided.
One reviewer said: "What is the point of this thick, colourful book, except as a sort of cultural tea bag for the American market? Who will rely on its recipes for cooking a turkey, a Victoria sandwich or a leg of lamb?"
Writing in The Daily Mail, Jan Moir said of the book: "Some of what the ambitious younger sister of the Duchess of Cambridge actually writes here must be aimed at some sort of halfwit hostess who has never thrown a party before, can't bake a potato without laddering her tights and has lost the recipe for making ice.
"For example, Pippa advises hosts to dress up dishes at a Hallowe'en party with a trickle of tomato ketchup 'blood' and to put black plastic spiders on serving trays or in drinks."
Related