Solange Knowles was involved in an argument with fashion designer Rachel Roy moments before her alleged attack on Jay Z, according to reports.
The singer apparently "yelled at" Rachel during the Met Ball after party, which was being held at New York's the Standard Hotel.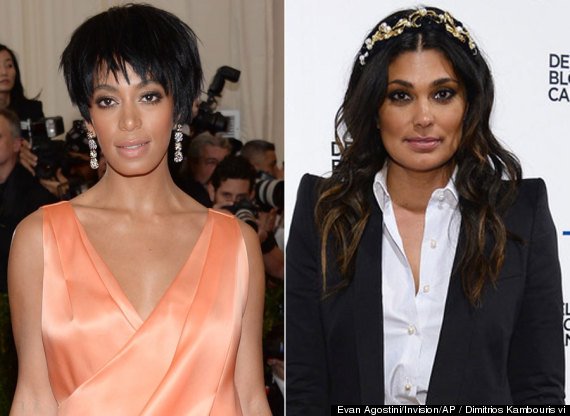 Solange Knowles and Rachel Roy
According to Us Weekly, Solange shouted at the designer just before leaving the bash with her sister Beyoncé and Jay Z.
Interestingly, the magazine's sources have said that Bey - who appears to stand still throughout the video of Solange apparently attacking Jay Z - "got in the middle" of her disagreement with the designer.
Solange was previously pals with the designer and the pair even attended the 2012 Met Ball together.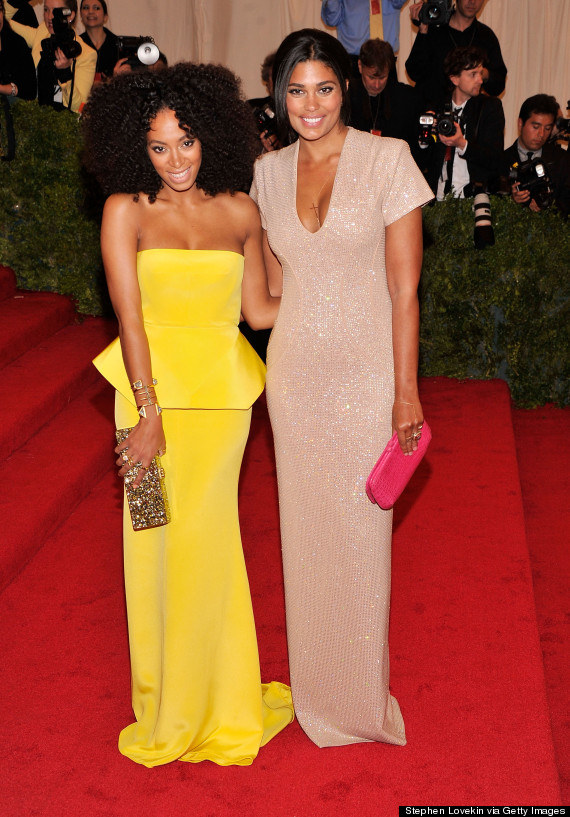 Solange and Rachel in 2012
Speculation over the cause of the altercation between Solange and Jay Z is growing, with one source reportedly telling Us Weekly that Solange was reacting to one of the '99 Problems' rapper's comments.
"Solange flipped out over something Jay had said, that she took the wrong way," the source said. "She took it too hard or too far. Not sure what it was, but she greatly overreacted."
Beyoncé and her husband were spotted enjoying a date night at the basketball just hours after the video emerged online.
The couple and Solange are both yet to comment on the clip, though the Standard Hotel has released a statement explaining that they are "shocked and dismayed" by the "clear breach of our security system".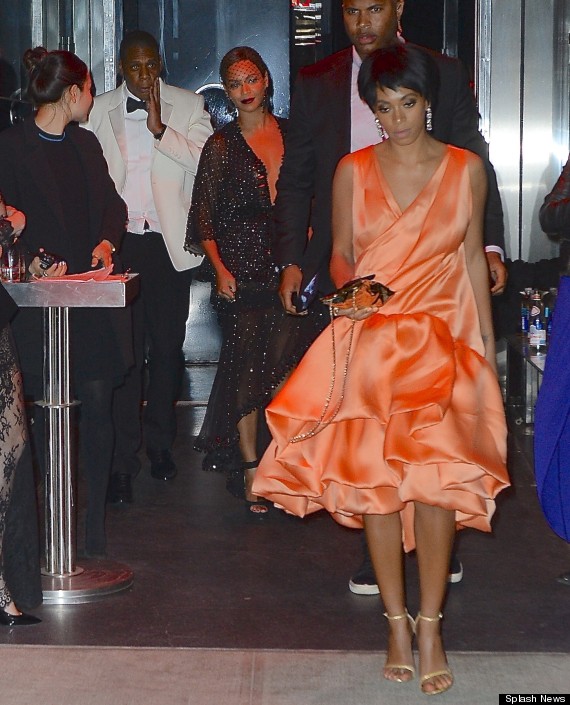 Jay Z, Beyoncé and Solange leave the hotel shortly after the alleged fight
TMZ's footage of the "attack" was filmed on the elevator's security cameras and appears to show Solange physically attacking her brother-in-law until a security guard steps in.
Photos of Bey, Jay and Solange leaving the hotel moments after the incident show the rapper holding his face before getting in a car on his own, instead of joining Beyoncé and Solange in their vehicle.
Watch the video of the alleged attack below...
LIKE US ON FACEBOOK | FOLLOW US ON TWITTER