A skeleton with a brick stuck in its mouth and a stake through its leg bears evidence it was believed to be a vampire, archaeologists in Poland say.
The grave is dated between the 16th and 17th centuries and was unearthed in the town of Kamien Pomorski, northwest Poland, Kamienskie.info reported.
"A piece of debris brick in the mouth and a pierced thigh indicate this is a vampire burial," Slawomir Gorka, the archaeologist who led the dig, said.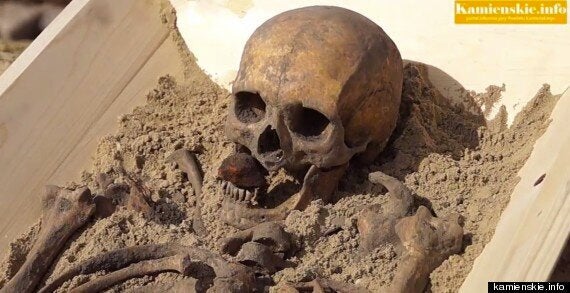 The grave is believed to be dated between the 16th and 17th centuries
He added the brick would have been so placed to cause the vampire to starve and the stake through the leg would have prevented it from "rising from the grave" and frightening people.
He added: "This was not done for him, but for the community that lived here."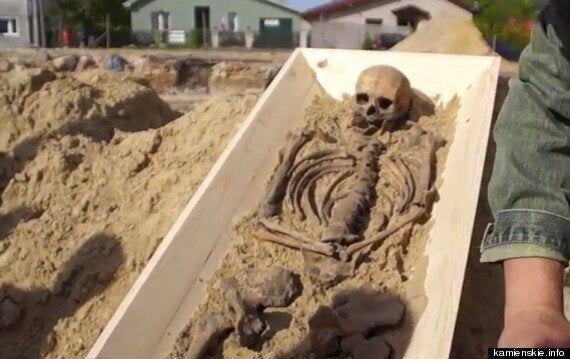 The skeleton was found with a brick in its mouth and a stake through its leg
All four bodies, which are believed to have been buried during the 16th century had been beheaded and buried with their heads between their legs.
Decapitation was a common fate for suspected vampires among Slavic areas in the period following the introduction of Christianity.
A devout Roman Catholic country, Poland is home to a vocal community of exorcists and vampire-believers.
The bodies were pierced with the stakes in the belief it would keep them from turning into vampires, a historian explained.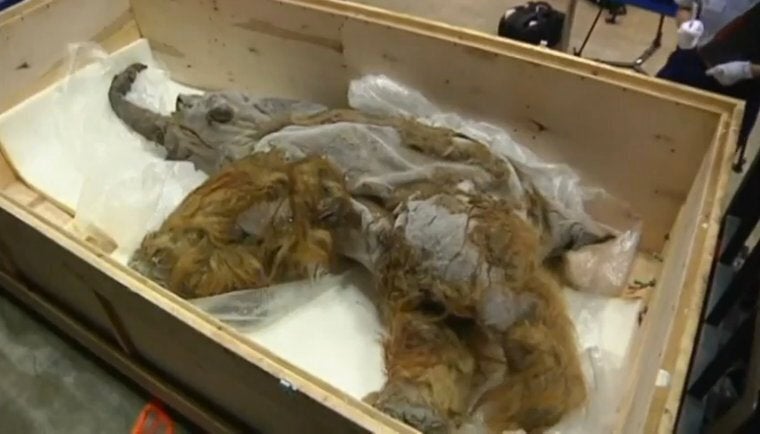 Unearthed